This is episode 20 and the cats are really naughty! Also I have been to a wool festival in Joure and showing you around there. And of course the usual suspects, fo's, wips, acquisitions and more…
You can find the group on Ravelry here: http://ravelry.com/groups/colourful-creativity
You can find the shop at: http://kralalien.etsy.com and also at http://colourfulcreativity.nl
You can find me on Instagram: http://instagram.com/kralalient
You can find me on Twitter: http://twitter.com/kralalien
You can find me on Facebook: http://facebook.com/kralalien
You can find me on Ravelry: http://ravelry.com/people/kralalien
Finished objects
Speckled rose city rollers: http://www.ravelry.com/projects/kralalien/rose-city-rollers-2
Work in Progress
Lisa's Garden shawl – Test knit: http://www.ravelry.com/projects/kralalien/lisas-garden-shawl

Little Coffee Bean cardigan: http://www.ravelry.com/projects/kralalien/little-coffee-bean-cardigan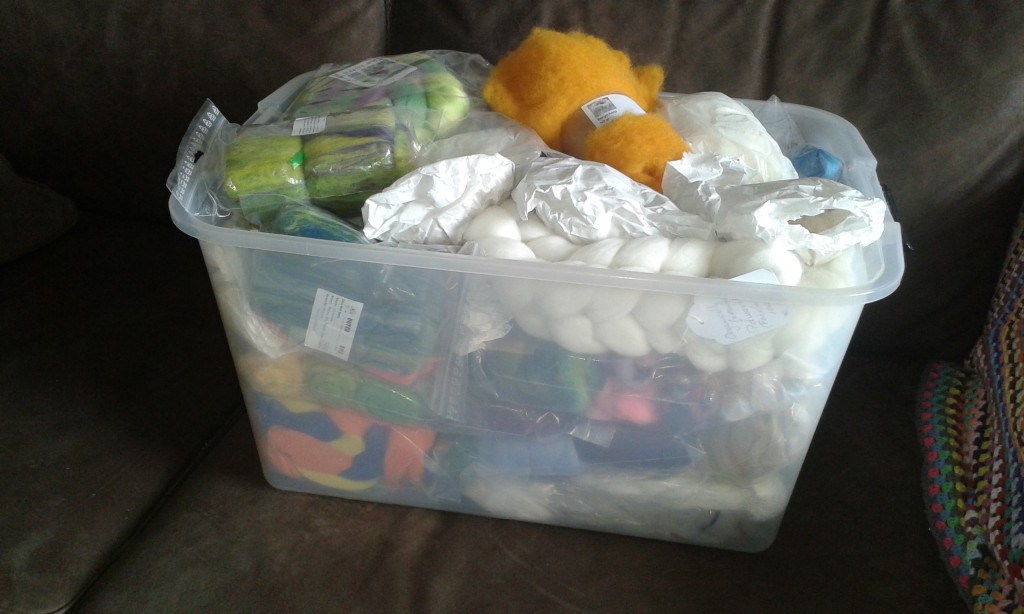 Some spinning done and prepping for Tour de Fleece!
Acquistions
Haul from Joure onder de wol incl. swaps.

Yarn won at Weldraad
Shop news
New yarns coming still! Dyed up some new bases again to test 🙂
Further Mentions
Have fun watching and see you back for the next episode!
XoXo,
Carolien