This is episode 35, and I have lots of wips and yarn to show you. I also tell you a bit about my knitting plans for 2017 and of course I talk about the Colourful Brioche KAL I'm hosting for the first 3 months of 2017!!!
You can find the group on Ravelry here: http://ravelry.com/groups/colourful-creativity
You can find the shop at: http://kralalien.etsy.com and also at http://colourfulcreativity.nl
You can sign up for the newsletter here: http://bit.ly/colourfulcreativity
You can find me on Instagram: http://instagram.com/kralalien
You can find me on Twitter: http://twitter.com/kralalien
You can find me on Facebook: http://facebook.com/kralalien
You can find me on Ravelry: http://ravelry.com/people/kralalien
Finished objects
Work in Progress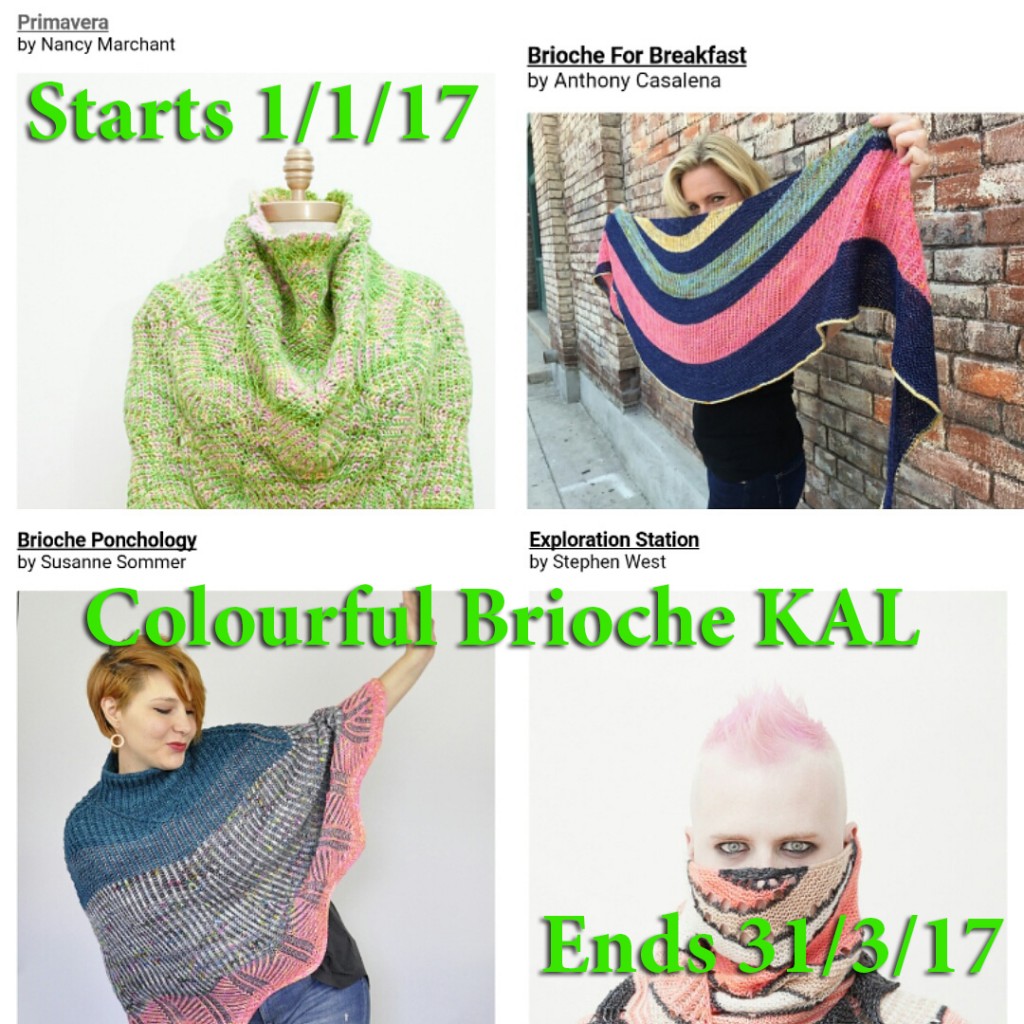 Colourful Brioche KAL
General rules for this knitalong:
Be a member of the Colourful Creativity Group on Ravelry

Cast on date is January 1st 2017 or later

Last date to enter is March 31st 2017

The project needs to have at least a brioche section and has to be at least 50 grams. (1 blanket square is not enough…)

You can enter multiple times, but use a separate post for every entry. More entries means more chances to win! 🙂
So we have prizes to win for this knitalong:
Project bag and stitchmarkers from London donated by TheVFB
Brioche memories pattern donated by valerieisknitting
A skein of yarn from Irish Fairy tale yarns donated by me
A set of stitchmarkers by Colourful Creativity
… (more prizes are very welcome!)
If you want to post on Instagram you can use the hashtag #ccbriochekal
Have fun making!!!
Spinning
2 ply of Falkland, using a ply ball for the first time

Spinning some rolags by Undercover Otter
Acquistions
Knit Picks yarns

Big parcel with gifts from Melissa

Project bag by Kralorium
Shop news
A new Aran base

The shop is still stocked

Newsletter gives you first dips on everything and coupons! Sign up at bit.ly/colourfulcreativity
Further Mentions
Have fun watching and see you back for the next episode!
XoXo,
Carolien