This is episode 35, and I have lots of wips and yarn to show you. I also tell you a bit about my knitting plans for 2017 and of course I talk about the Colourful Brioche KAL I'm hosting for the first 3 months of 2017!!!
You can find the group on Ravelry here: http://ravelry.com/groups/colourful-creativity
You can find the shop at: http://kralalien.etsy.com and also at http://colourfulcreativity.nl
You can sign up for the newsletter here: http://bit.ly/colourfulcreativity
You can find me on Instagram: http://instagram.com/kralalien
You can find me on Twitter: http://twitter.com/kralalien
You can find me on Facebook: http://facebook.com/kralalien
You can find me on Ravelry: http://ravelry.com/people/kralalien
Finished objects
1. Self indulgent socks
Work in Progress
1. Baby blanket
2. Tokerau Shawl
3. Peacock Eyes Cardigan
4. Lines & Squares socks
5. Bonfire Cowl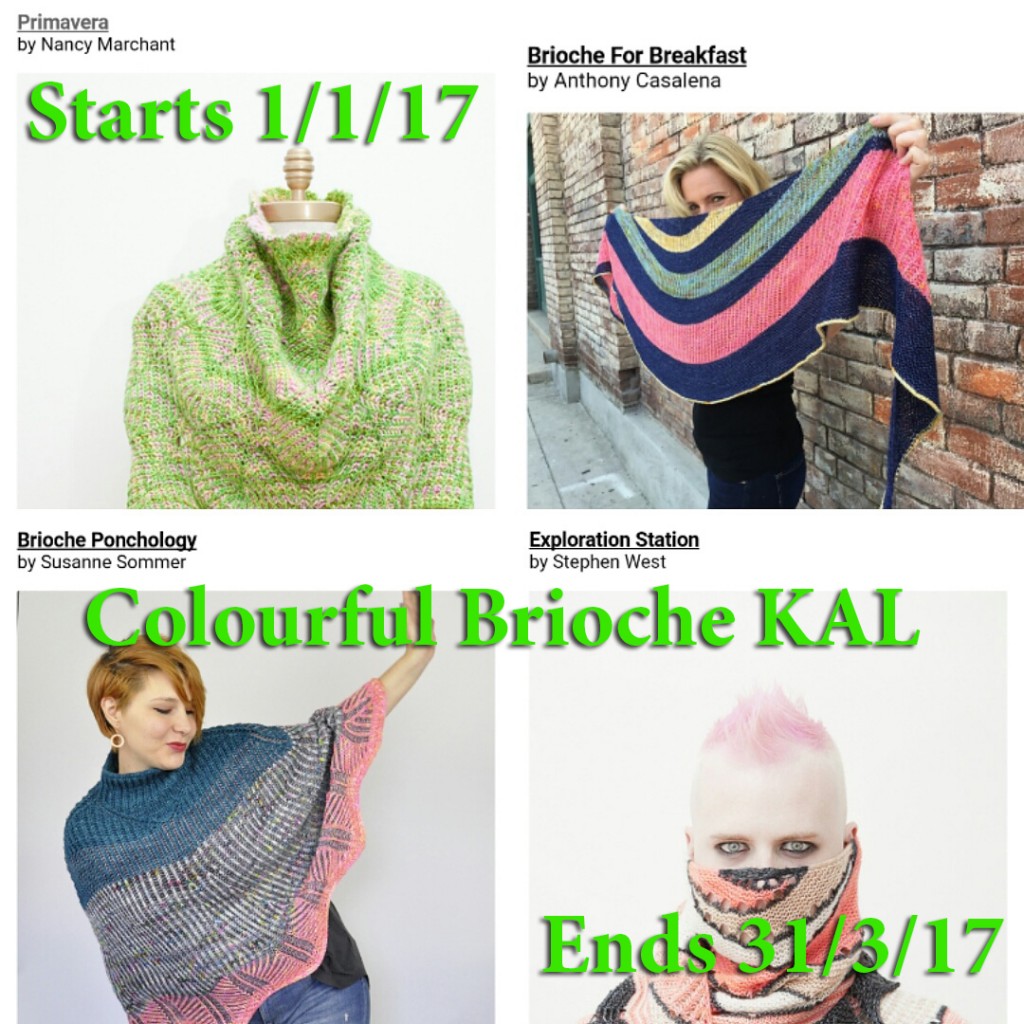 Colourful Brioche KAL
General rules for this knitalong:
* Be a member of the Colourful Creativity Group on Ravelry
* Cast on date is January 1st 2017 or later
* Last date to enter is March 31st 2017
* The project needs to have at least a brioche section and has to be at least 50 grams. (1 blanket square is not enough…)
* You can enter multiple times, but use a separate post for every entry. More entries means more chances to win! 🙂
So we have prizes to win for this knitalong:
Project bag and stitchmarkers from London donated by TheVFB
Brioche memories pattern donated by valerieisknitting
A skein of yarn from Irish Fairy tale yarns donated by me
A set of stitchmarkers by Colourful Creativity
… (more prizes are very welcome!)
If you want to post on Instagram you can use the hashtag #ccbriochekal
Have fun making!!!
Spinning
* 2 ply of Falkland, using a ply ball for the first time
* Spinning some rolags by Undercover Otter
Acquistions
* Knit Picks yarns
* Big parcel with gifts from Melissa
* Project bag by Kralorium
Shop news
* A new Aran base
* The shop is still stocked
* Newsletter gives you first dips on everything and coupons! Sign up at bit.ly/colourfulcreativity
Further Mentions
Quirky Handknits
Owl about Yarn
Tonya's stitches
Valerieisknitting
Attic24
Frogpeak Creations
Have fun watching and see you back for the next episode!
XoXo,
Carolien