This is episode 39, with socks, and socks some wips and birthday gifts! Also a lot of Binx and I taught my godchildren to knit 😀
If you want to win the Vanilla with a Twist pattern by Cath Thorley, leave a comment below the video on YouTube or in the Ravelry group, with the answer to the question! Winner will be announced in episode 40!
To win the Filament no. 2 check out my IG, don't wait too long since the giveaway will run until Monday March 6th.
You can find the group on Ravelry here: http://ravelry.com/groups/colourful-creativity
You can find the shop at: http://kralalien.etsy.com and also at http://colourfulcreativity.nl
You can sign up for the newsletter here: http://bit.ly/colourfulcreativity
You can find me on Instagram: http://instagram.com/kralalien
You can find me on Twitter: http://twitter.com/kralalien
You can find me on Facebook: http://facebook.com/kralalien
You can find me on Ravelry: http://ravelry.com/people/kralalien
Finished objects
1. Tijn's birthday socks
2. Selfcare happy socks
Work in Progress
1. Match & Move
2. Bonfire Cowl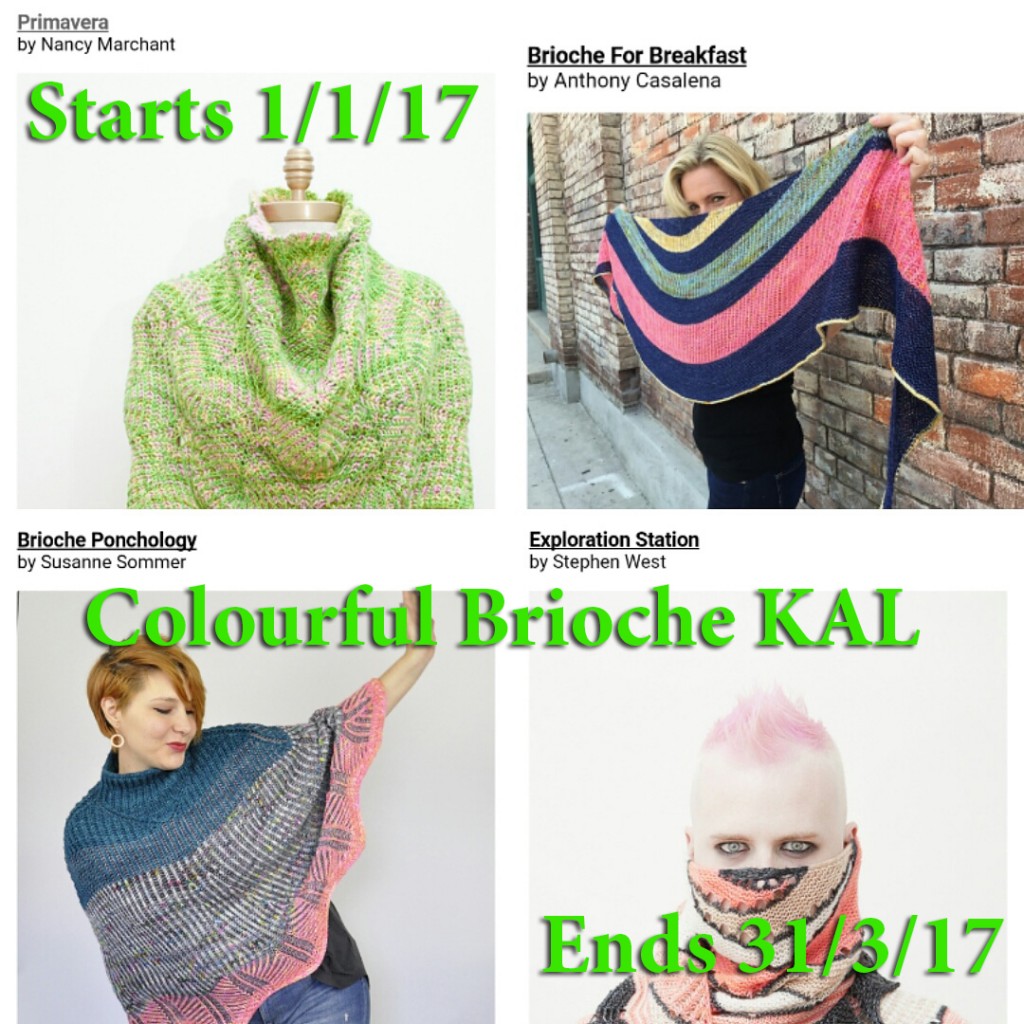 Colourful Brioche KAL
General rules for this knitalong:
* Be a member of the Colourful Creativity Group on Ravelry
* Cast on date is January 1st 2017 or later
* Last date to enter is March 31st 2017
* The project needs to have at least a brioche section and has to be at least 50 grams. (1 blanket square is not enough…)
* You can enter multiple times, but use a separate post for every entry. More entries means more chances to win! 🙂
So we have prizes to win for this knitalong:
Project bag and stitchmarkers from London donated by TheVFB
Brioche memories pattern donated by valerieisknitting
A skein of yarn from Irish Fairy tale yarns donated by me
A set of stitchmarkers by Colourful Creativity
A pattern of choice by Jen Lucas
A pattern of choice by Annette Petavy
A bag of choice by Frogpeak Creations
If you want to post on Instagram you can use the hashtag #ccbriochekal
Have fun making!!!
Spinning
none
Pattern review
A new section in the podcast where I review some brand new patterns and I am giving away some as well! How to win it? Watch the episode 😉
* Vanilla with a twist sock pattern by Cath Thorley
* Filament no. 2 (Spring 2017) by Anne Podlesak and Kathleen Dames
Acquistions
* Wonderful birthday gift package by Louise
* Killer klowns fiber from Undercover Otter
* 2 patterns I got as gifts: Marled Mkal by Westknits and Vianne by Untangling Knots
Shop news
* Birthday cake collection update
* I'll be teaching at het Wolhuis, knitting taat socks toe-up. Here you can find the event page.
Have fun watching and see you back for the next episode!
XoXo,
Carolien