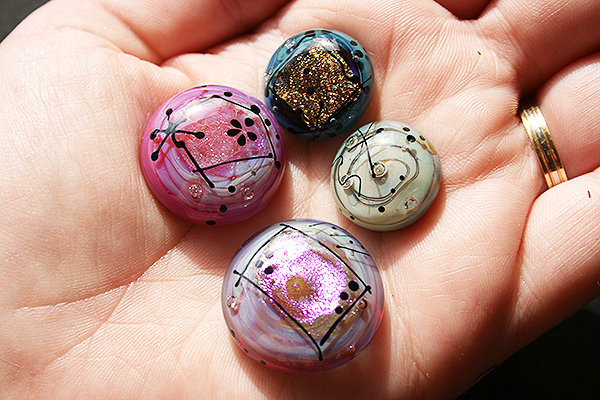 De afgelopen weken kwamen er veel mooie dingen voorbij in de glaswereld. Waaronder veel bling bling. Nu heb ik zelf ooit in den beginne van mijn glasbrand carriere een lading bling bling glas gekocht, oftewel dichro. Een leuke powerbuy waar je voor iets minder geld dit belachelijk dure glas kon kopen. En na het verknoeien van 2 kleine stukjes, legde ik het dure glas weg, hoog boven in de kast, zodat ik het niet kon verknoeien en pas tevoorschijn zou halen als ik er wel mee om kon gaan. Dat moment was blijkbaar nu aangebroken, want nadat ik eerder deze week een ringtop maakte om te testen, pakte ik het een paar dagen later weer en ging dat zomaar weer goed. In combinatie ook nog met zilverglas en zirconia's voor de extra bling bling factor 🙂
Het is onwijs leuk om te doen en ik ben druk bezig met meer ideetjes uitwerken in mijn hoofd en op papier, dus wordt vervolgd!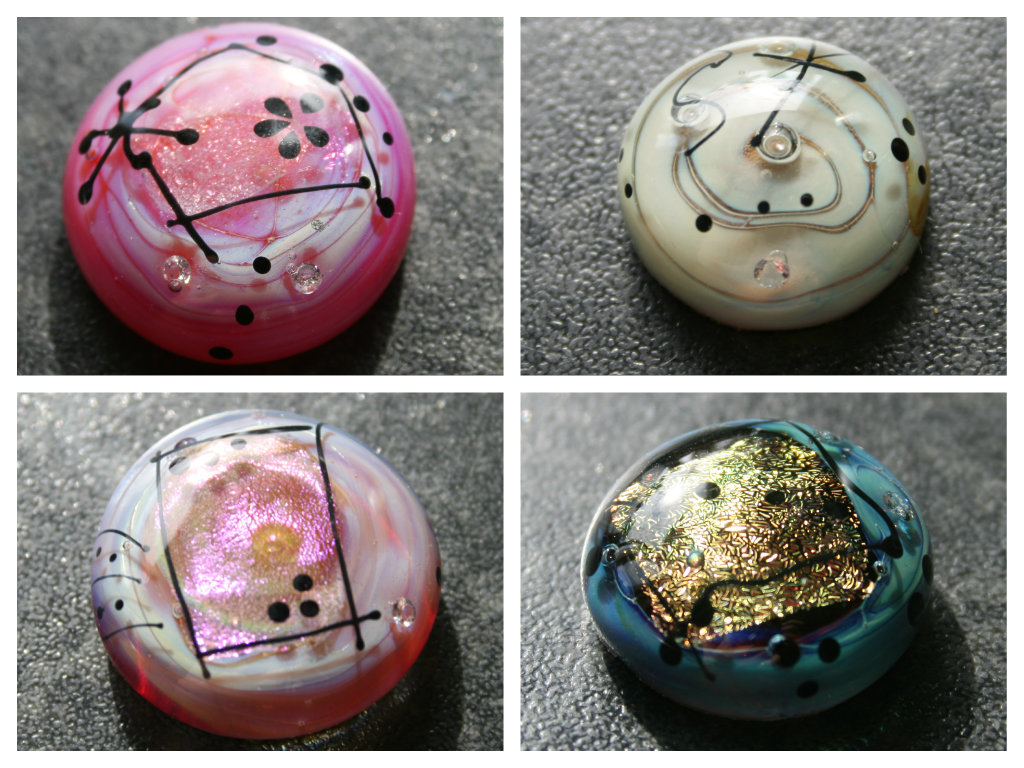 _The past weeks I saw a lot of pretty beads and glass work that gave me inspiration. There was a lot of bling bling and I loved it. I bought some bling bling glass, also known as dichro, at the very beginning of my lampwork carrier. A nice powerbuy where you could buy it for a little bit less than it's usual absurd high price. And after the failure with 2 pieces of this glass, I decided to put it away, high above reach in my glass shelve, and I told myself I would get it out when I was ready. So apparently that moment came last week, since I tried a ringtop in bling bling style and a few days later I made some more. In combination with silverglass and cubic zircons for the extra bling bling factor 🙂
It's really fun to do and I'm already working on more ideas in my head and on paper, so to be continued!
_
XoXo,
Carolien