This is episode 25 and I got completely star struck! I've been like a teenager who meets an idol, because I went to Amsterdam and met Stephen West! Also clips of yarn store Sticks & Cups in Utrecht and of course Stephen & Penelope in Amsterdam, meet Petra from Undercover Otter and all the acquisitions!
You can find the group on Ravelry here: http://ravelry.com/groups/colourful-creativity
You can find the shop at: http://kralalien.etsy.com and also at http://colourfulcreativity.nl
You can find me on Instagram: http://instagram.com/kralalien
You can find me on Twitter: http://twitter.com/kralalien
You can find me on Facebook: http://facebook.com/kralalien
You can find me on Ravelry: http://ravelry.com/people/kralalien
Finished objects
Exploration Station: http://www.ravelry.com/projects/kralalien/exploration-station

Southbay Shawlette by my mom
Work in Progress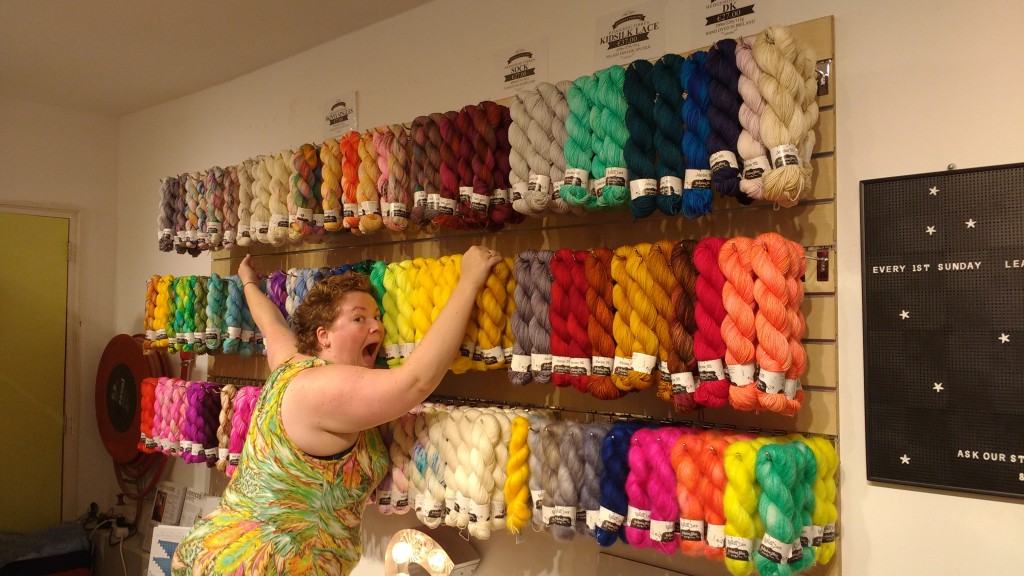 Spinning
When finishing the tour de fleece I finished plying the mountain sheep. I also did try the navajo ply with the left over merino single. And I finished the little batt on my hand spinner.
Acquistions
A whole lot of acquisitions! Books, yarn, fiber, podiversary gifts…
Shop news
New stitch makers in poke ball shapes! Made to order, so after you order I make them. It will take 1-2 weeks until they ship, these beads are all handmade and unique!
Further Mentions
Have fun watching and see you back for the next episode!
XoXo,
Carolien