This is episode 49 and well as the title already suggest Binx steals the show. He is really made for the spotlight or at least he thinks he is 😉 I promise there is lots of yarn too! Enjoy!
You can find the group on Ravelry here: http://ravelry.com/groups/colourful-creativity
You can find the shop at: http://kralalien.etsy.com and also at http://colourfulcreativity.nl
You can sign up for the newsletter here: http://bit.ly/colourfulcreativity
You can find me on Instagram: http://instagram.com/kralalien
You can find me on Twitter: http://twitter.com/kralalien
You can find me on Facebook: http://facebook.com/kralalien
You can find me on Ravelry: http://ravelry.com/people/kralalien
Finished objects
Work in Progress
Sample knit
If you want to know more about the crochet bunting, follow us on Facebook here: http://www.facebook.com/NijeSlingers/
Spinning
Tour de fleece is finished and I finished my Dutch Wool Diva batt with a 3ply, 99 meters!
Acquistions
Durable Colourful

Handmaiden Casbah from Schouten handwerken in Hoorn

Malabrigo Nube from Batts and Threads on the weversmarkt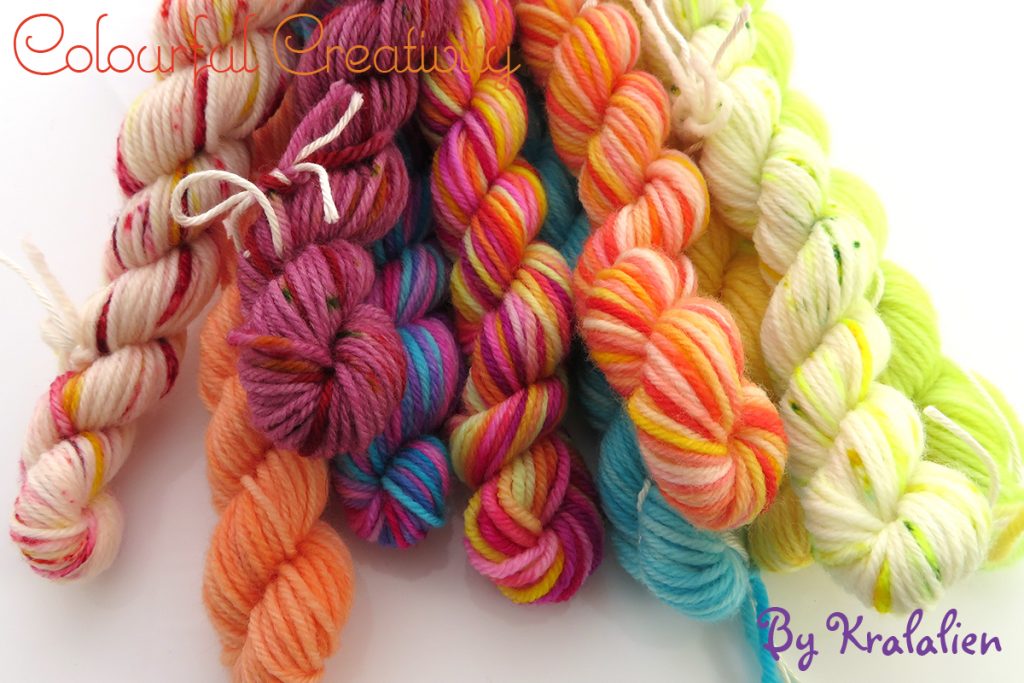 Shop
The Happy Hour Collection is in my Etsy shop now!

I've also added crochet needles and cable needles and some more notions and accessories

Petra from Undercover Otter and I have put up the pre-order for the Awesome Advent Calendar for a very special early bird price!!! You can order it here: http://undercoverotter.com/products/advent-calendar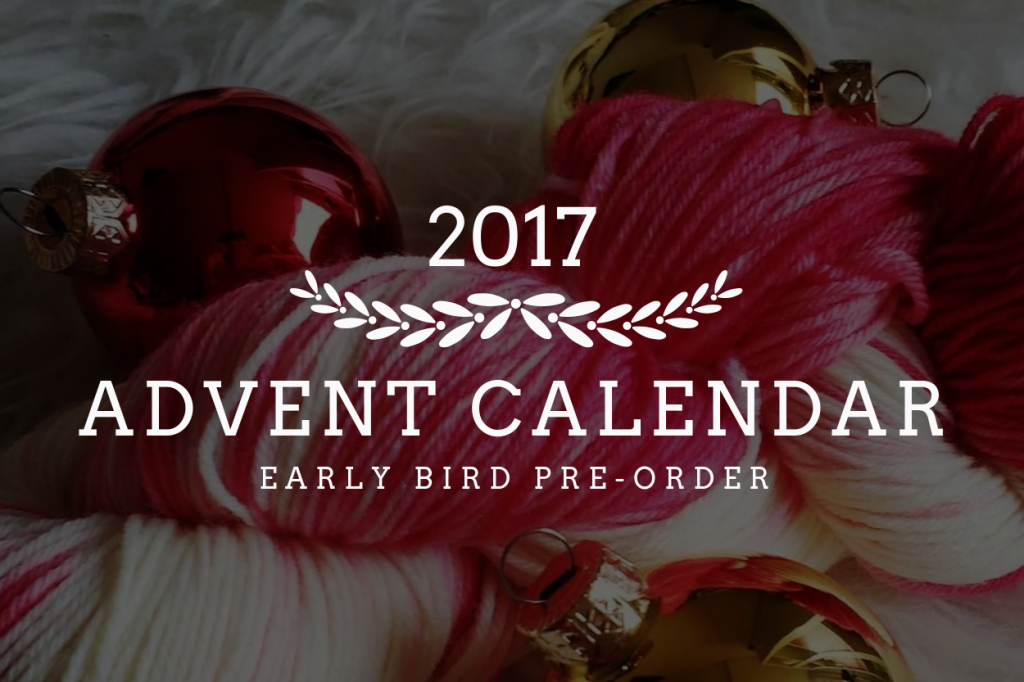 Also there is a coupon code for 15% off from Frogpeak Creations, it's valid for the whole year: COLOURFUL2017
Have fun watching and see you back for the next episode!
XoXo,
Carolien