In plaats van veel tekst, leek het me wel eens leuk om een blog te maken met mijn week in foto's. Dit type blogs vind ik zelf erg leuk om bij anderen te zien en ik hoop dat jullie dat bij mij ook vinden.
In stead of a lot of text, I thought I'd just show my week in photo's on my blog. I really like this type of blogs at other blogs and I hope you like it too.
Van een vriendin kreeg ik voor mijn verjaardag een prachtige bos rozen, ze kwamen echt heel mooi uit na een paar dagen, hier een close-upje.
From a friend I got some beautiful roses for my birthday, they were just amazing after a few days, so here a close-up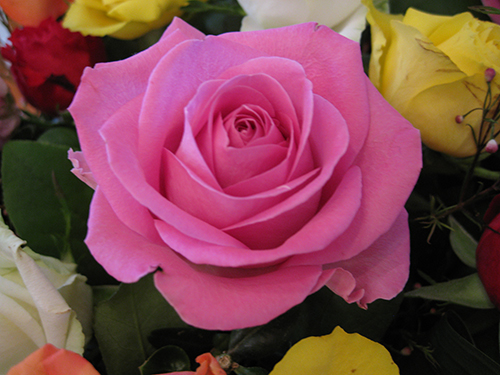 Ik doe mee aan een kleine grannyswap op Twitter en hier ben ik lekker aan het haken geslagen. Van het type wol heb ik maar 4 kleuren, onlangs in een opruiming gekocht. In een excelsheet hield ik bij welke combinaties ik al gehad had, zodat alle squares verschillen van elkaar.
I joined a small grannyswap on Twitter and here you can see I'm crocheting. From the wool type that is being used, I only had 4 colours, recently bought in a close-out sale. In an excelsheet I kept all the combinations I already had, so all combinations are only used once.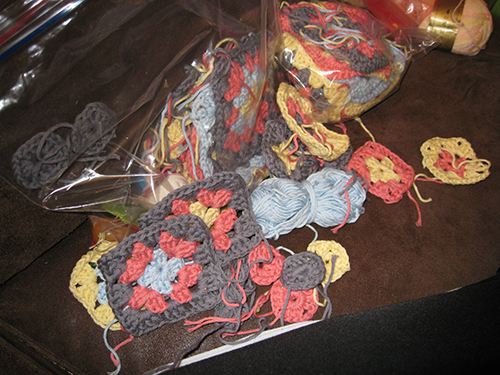 Woensdag heb ik nieuw speelgoed voor de kittens gekocht, hier als slang neergelegd, er zit een balletje in. Inmiddels ligt het in een rondje en ze hebben er de grootste lol mee!
Wednesday I've bought a new toy for the kittens, here as a snake, there is a little ball in it. Now I've adjusted it in a circle shape and they are having so much fun with it!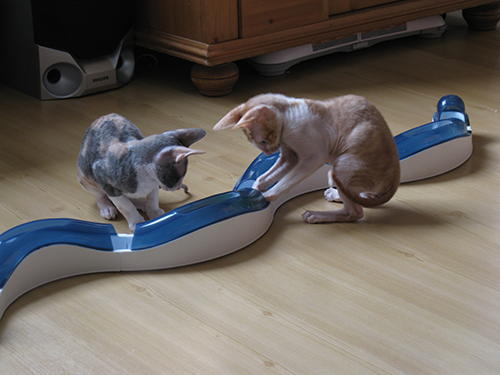 Ik had een bestelling voor zeehonden- en vuurtorenchunks, dit zijn ze alle 150 bij elkaar! Inmiddels zijn de eersten zelfs al verkocht! 🙂
I've made a custom order with seal and lighthouse chunks, this photo shows all 150! The first ones already have been sold! 🙂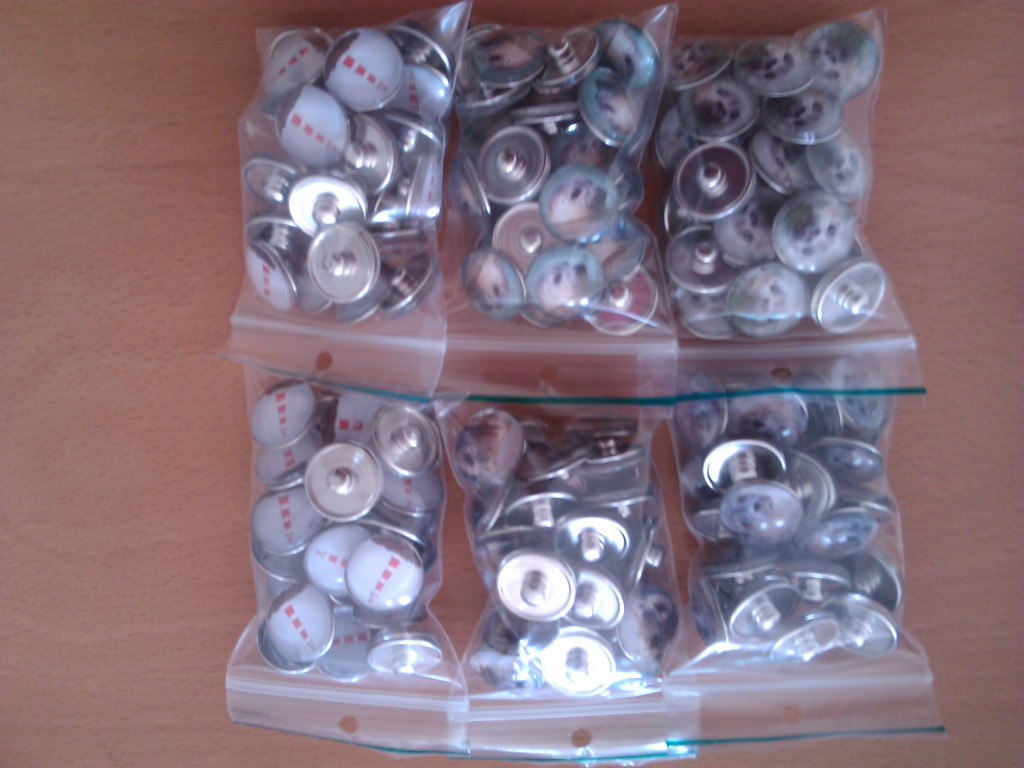 Wat is een week zonder slapende katten…
What's a week without sleeping kittens… 🙂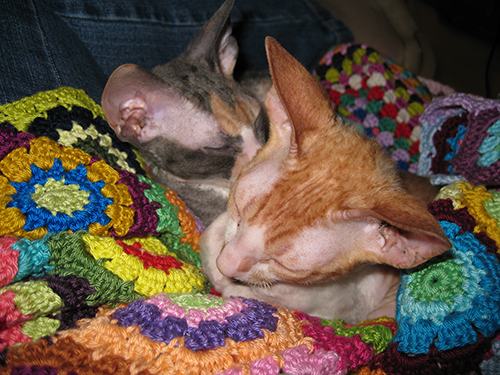 Nog meer slapen, hier in de auto op de terugweg van de dierenarts met hun truitjes aan, aangezien het vroor. De dierenarts was erg onder de indruk van de truitjes en heel blij dat ze die aanhadden, helemaal nadat ik vertelde dat ik ze zelfgemaakt had 🙂 Binx heeft helaas een longontsteking en Leia kreeg haar (tweede) chip, dus ze waren bekaf na het bezoekje.
More sleeping, just back from the vet in the car with sweaters on, since it was freezing here. The vet was very impressed and happy with them wearing sweaters, specially after telling her that I made them myself 🙂 Binx has got pneumonia unfortunately and Leia got her (second) chip, so they were exhausted after that visit.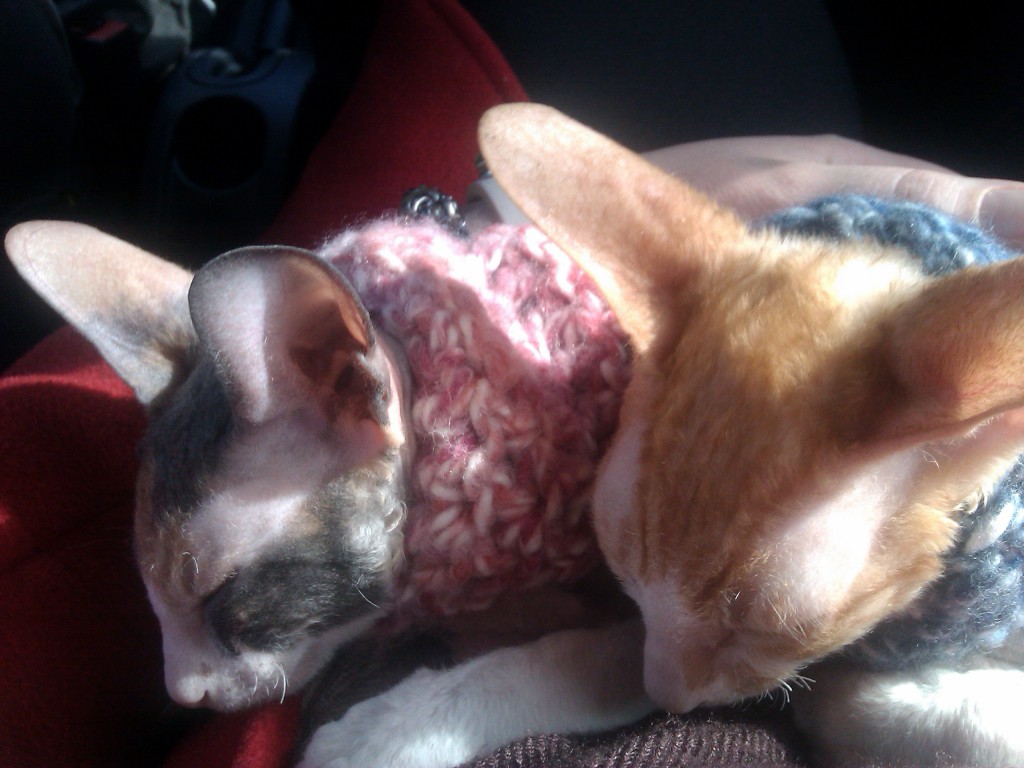 En de nieuwe dunnere truitjes worden even gepast en geshowt
And the new summer sweaters are being showed of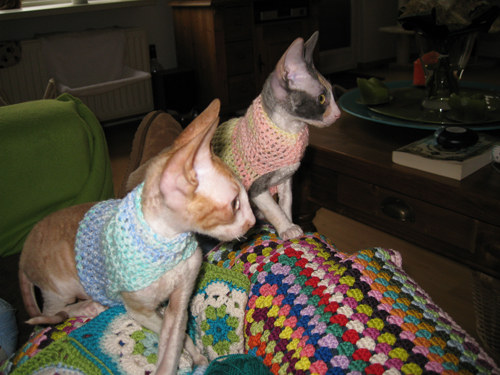 Nog een projectje, een kussensloop
Another project, a cushion cover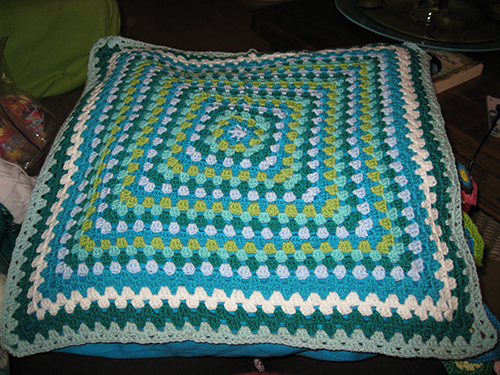 Voor het eerst in tijden weer achter de brander gezeten
For the first time in ages some torchtime!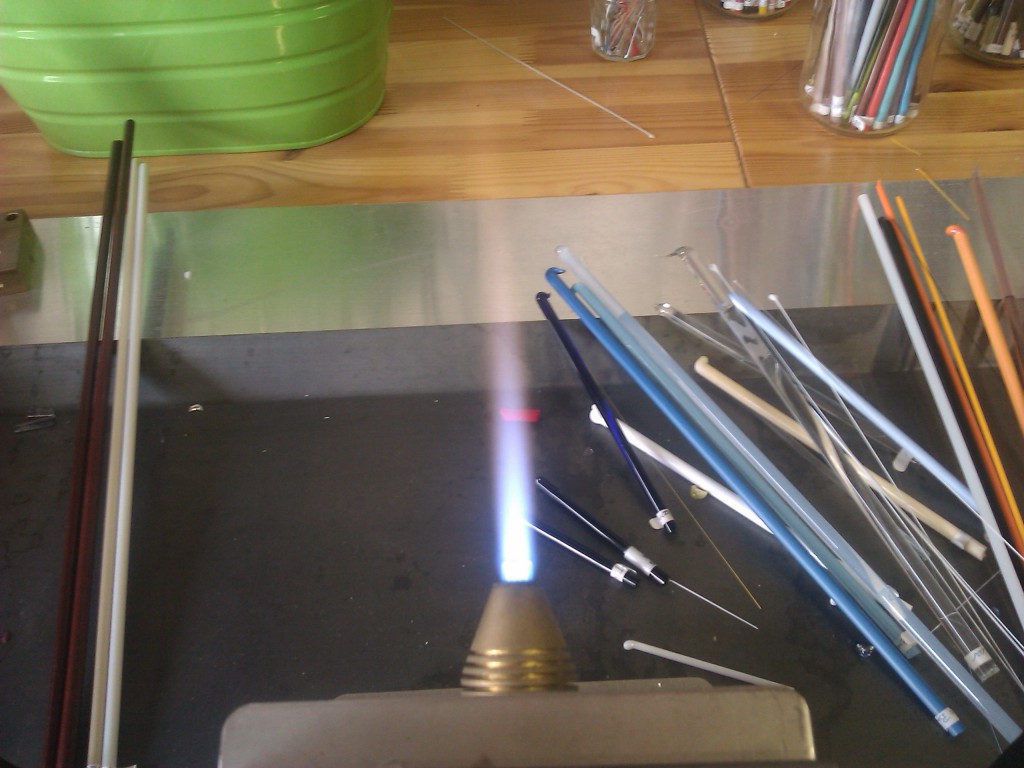 We zijn met onze tuin bezig en straks krijg ik plek voor groente, fruit en kruiden, dus toen ik dit zag bij de Ac.tion, hoefde ik niet te twijfelen! Ik heb even lekker ingeslagen, hopelijk komt alles mooi op straks!
We are working on our garden and I get a nice place for vegetables, fruits and herbs, so as I saw this at a local store, I didn't doubt! I bought a lot of nice things, and I hope it all grows well!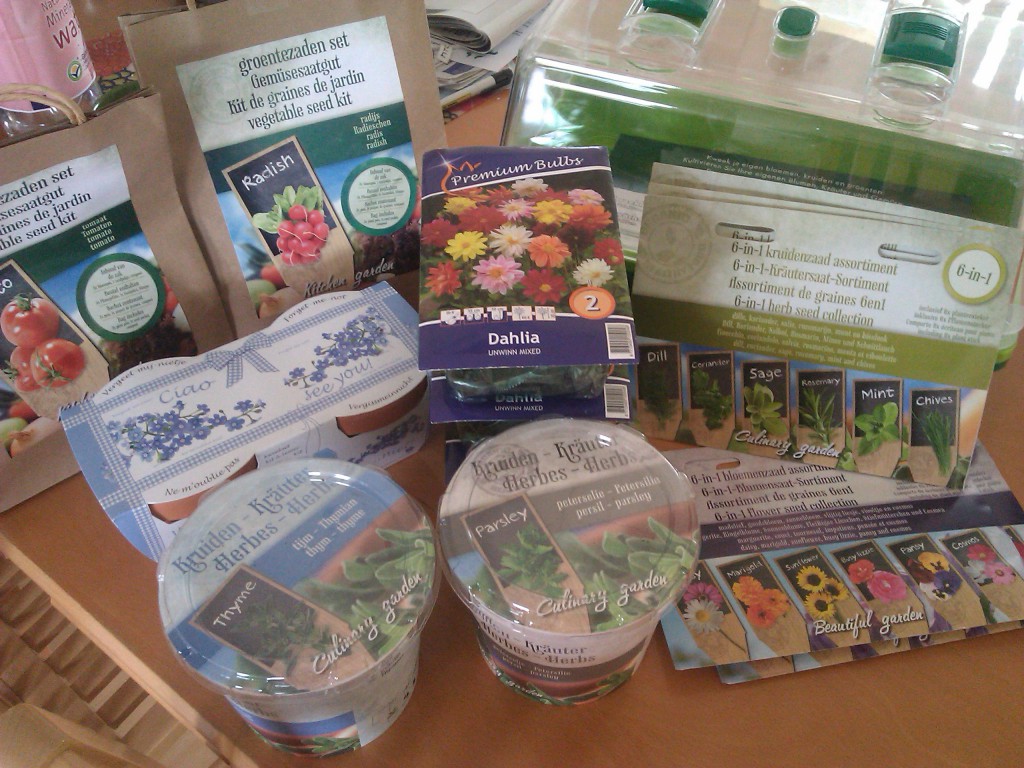 Zaterdag sushitijd
Satuday sushi time