Aangezien ik leuke reacties kreeg op mijn week in foto's dacht ik, laat ik vandaag weer een fotoblog doen 🙂
Afgelopen week heb ik weer genoeg foto's gemaakt, dus ga er maar even voor zitten!
Since I had some very nice comments on my last blog, I thought let me make another one of the past week 🙂 I've made enough photos this week, so have a seat 🙂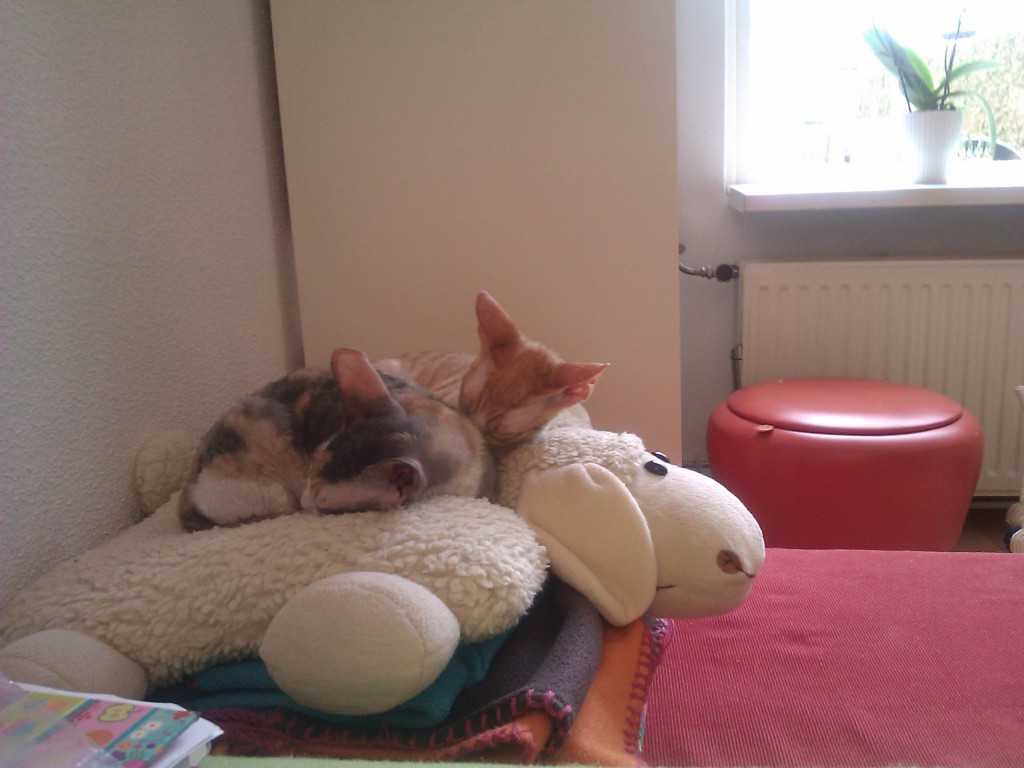 De kittens hebben een lekker nieuw slaapplekje gevonden, ze wisselen lekker af tussen op de verwarming, in het mandje, op de vensterbank, op ons en nu ook op schaap. Schattig toch?! 🙂
The kittens found a new place to sleep, they change between the radiator, the hammock, the windowsill, on us and now also on sheep. Cute right? 🙂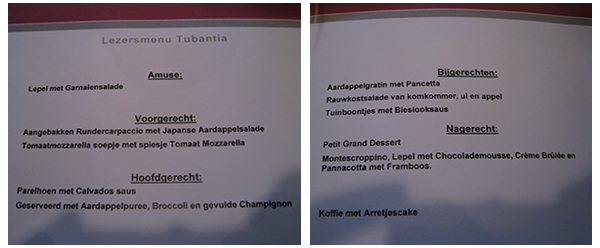 Woensdag was mijn moeder jarig en gingen we uit eten in Markelo bij restaurant Bill's. Zij hadden een actie, het lezersmenu van de Tubantia. Hierboven zie je het menu en hieronder hoe dat er dan uitziet, inclusief een lekker glas wijn 🙂
Wednesday was my mothers birthday and we went to restaurant Bill's in Markelo. They had a special menu, for readers of the local newspaper. Up here is the menu and down here you can see how that looks like, including a nice glass of wine 🙂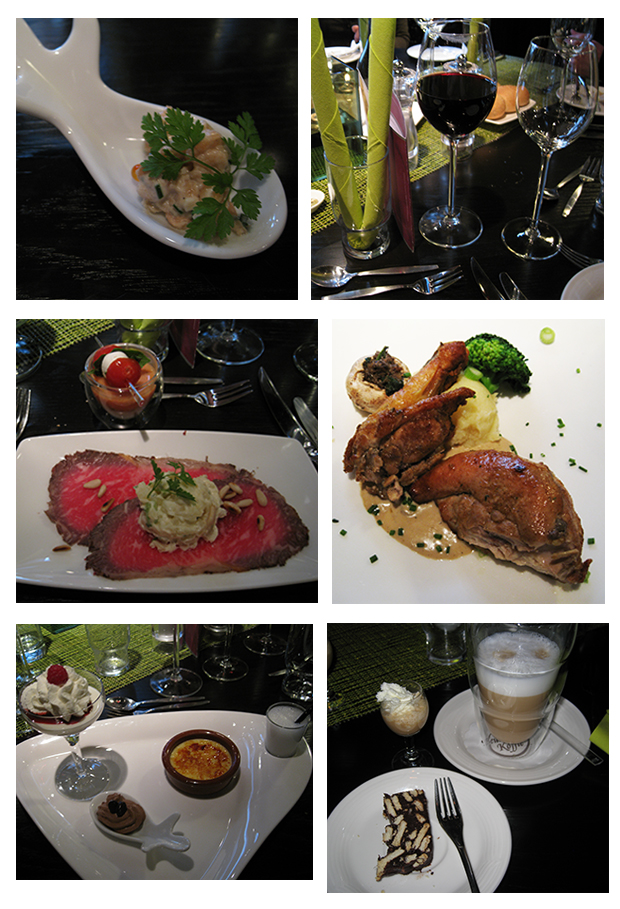 Het was echt super! Alles smaakte heerlijk en zag er geweldig uit! De sfeer was ook heel erg goed en we hebben een heerlijke avond gehad.
It was really great! Everything tasted really good and it looked really nice! The atmosphere was very nice and we had a great evening.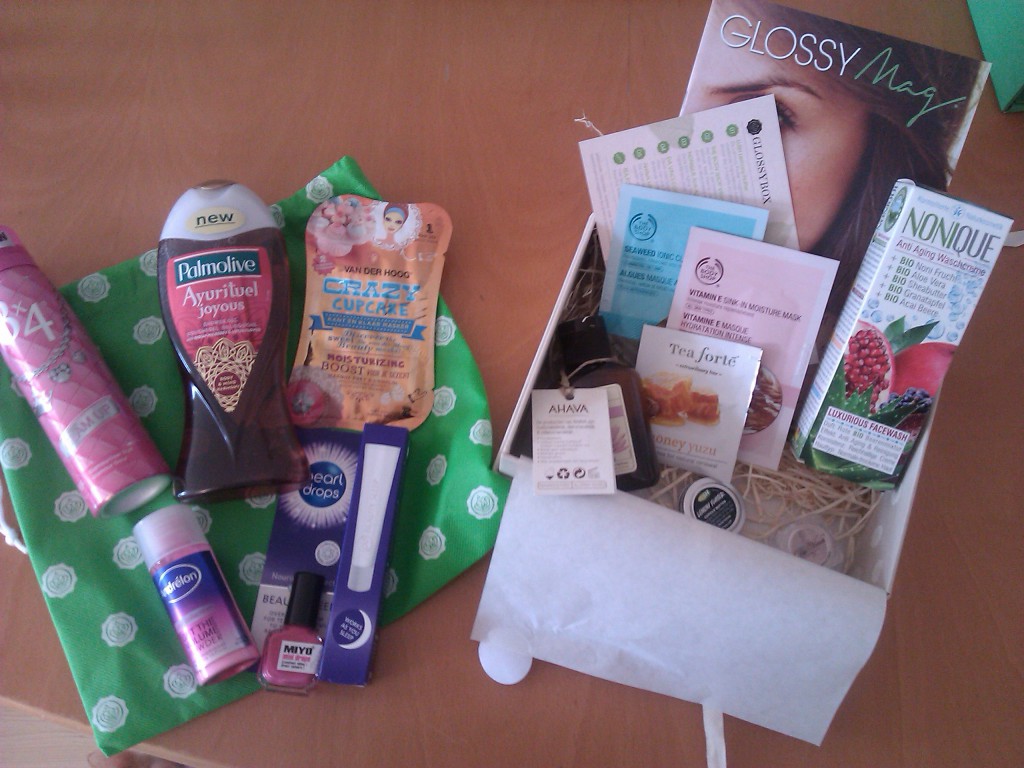 Donderdag was pakjesdag! Ik kreeg zowel de Glossybox en de Young Glossybox. Hier zie je ze "unboxed". Ik vind het heel leuk om pakjes te krijgen en beautyproducten ontdekken vind ik ook erg leuk. Ik ben er weer blij mee, al zijn er altijd wel producten die niet helemaal bij me passen, maar daar maak ik dan wel weer anderen blij mee 🙂
Thursday was packages day! I got the Glossybox and the Young Glossybox. Here you can see them unboxed. I love to get packages and I love to discover new beautyproducts. So I'm happy with it, even though there are some products that don't suit me, I can make other people happy with those 🙂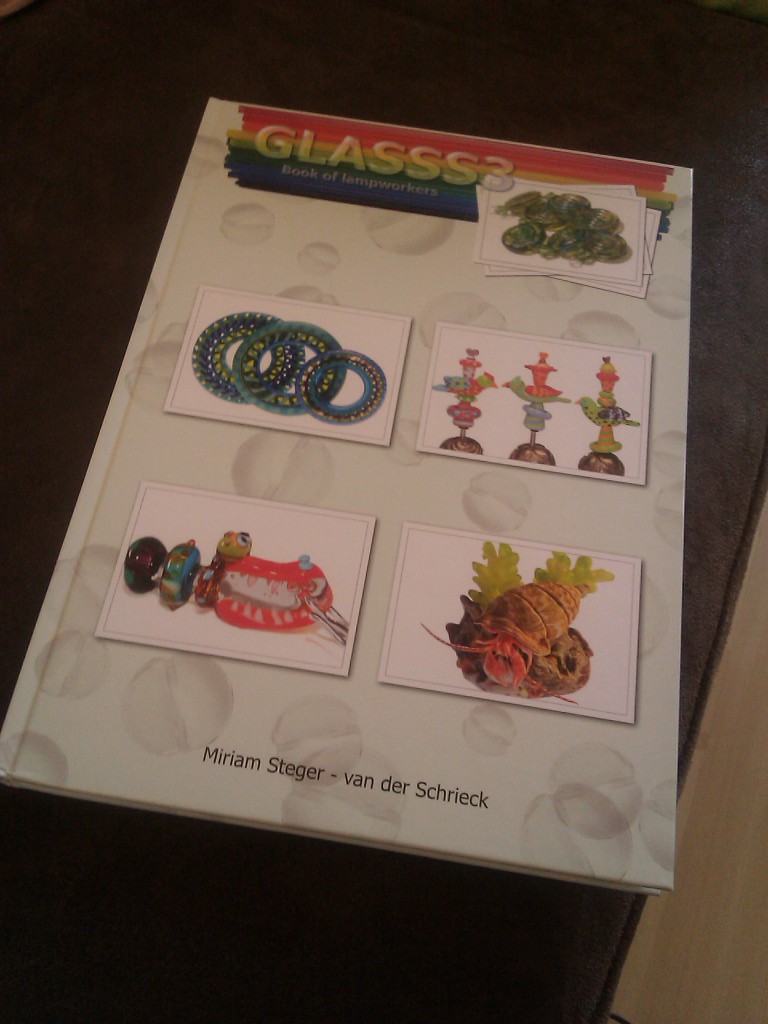 Eindelijk was het zover, Glasss3 viel in de bus! Hierboven de voorkant en hieronder mijn pagina! Altijd weer heel bijzonder om jezelf in een boek te zien, ik ben er wel weer heel trots op! Het is een prachtig boek met heel veel inspiratie. Het lijkt wel of het per keer beter wordt en er grotere namen meedoen!
Finally the moment was there, Glasss3 was delivered! Up here you can see the front of the book and down here my page! It's so great to see yourself in a book, I'm quite happy and proud! It's a beautiful book with lots of inspiration. I looks like every time it gets better and there are bigger names in it!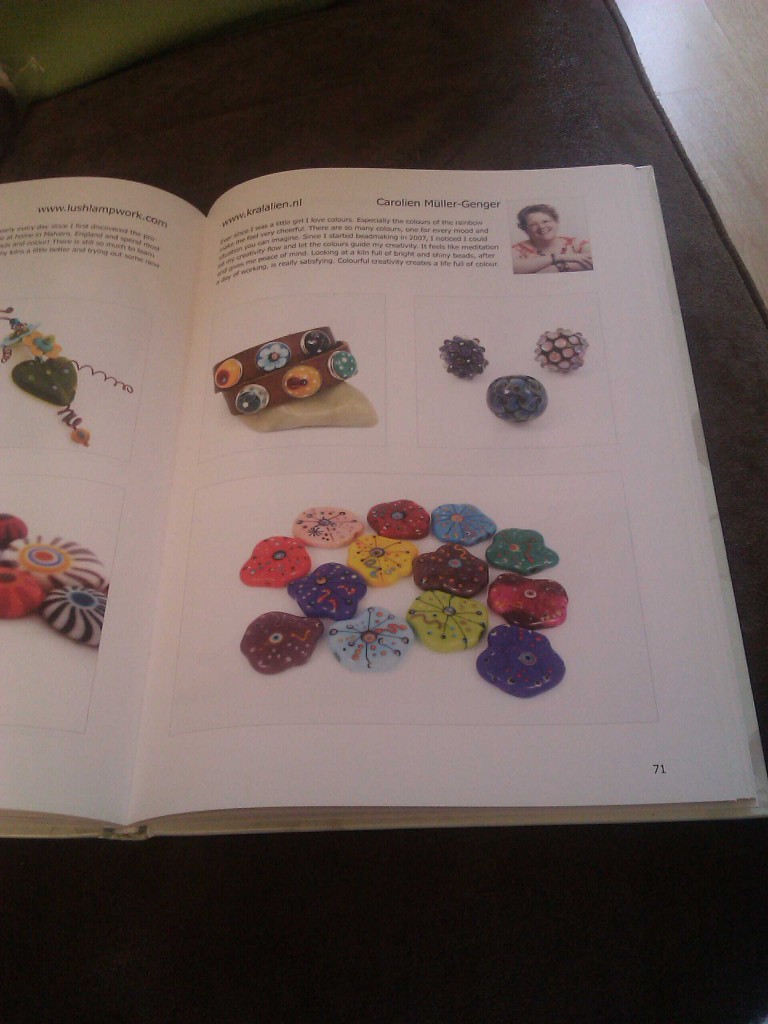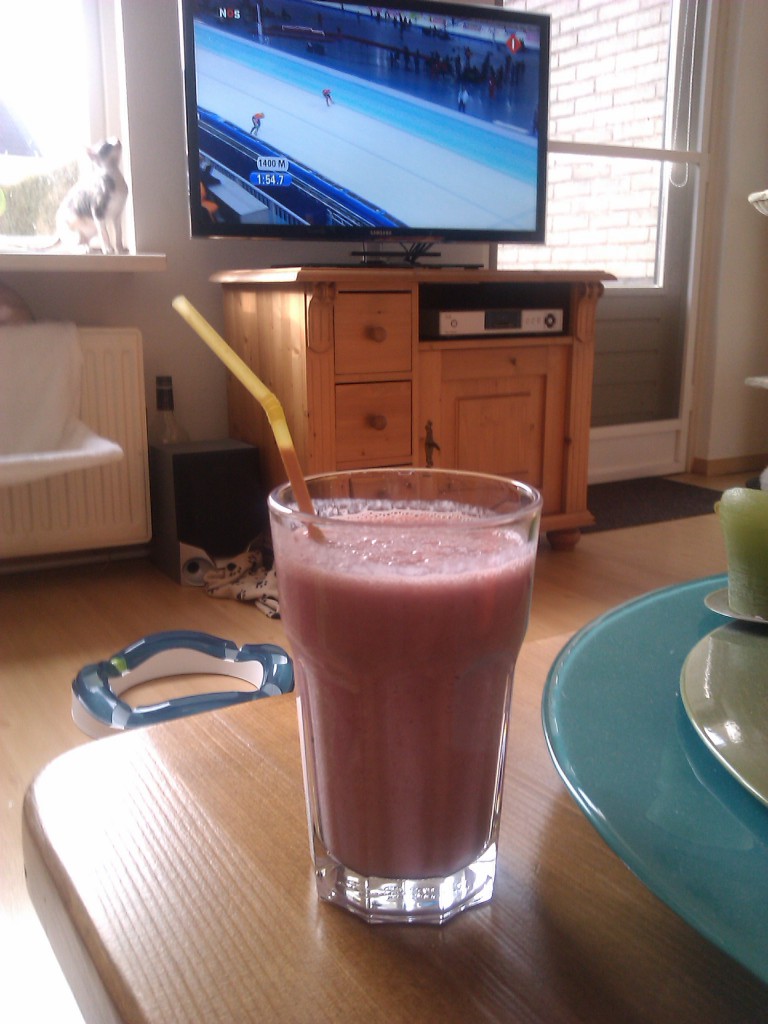 Woensdag was een hele drukke dag, eerst werk, naar huis nog even kittens knuffelen en omkleden en door naar het restaurant, dus ik nam donderdag even tijd voor mezelf. Ik keek schaatsen en maakte mezelf een lekkere smoothie.
Wednesday was really busy, first work, then at home a quick cuddle with the kittens, change of clothes and then off to the restaurant, so Thursday I took some me-time. I watched ice skating and I made myself a nice smoothie.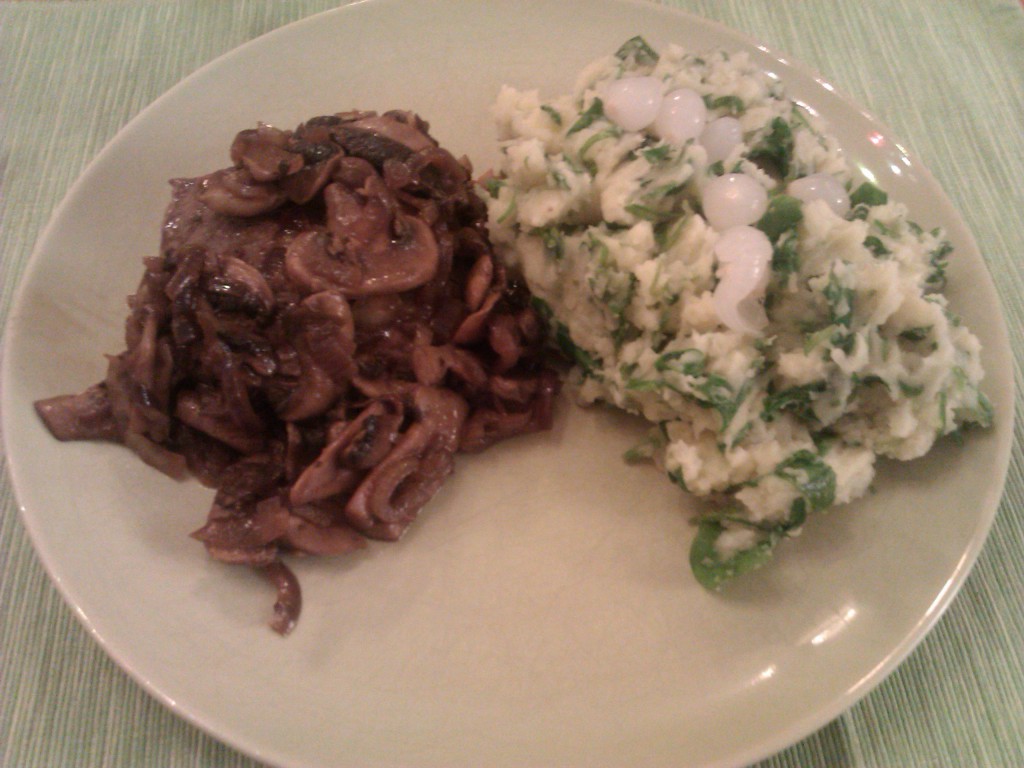 Donderdagavond hebben we ook heel lekker gegeten! We maakten biefstuk met posteleinstamppot en gaven de kittens ook een klein beetje rauwe biefstuk. Je kon het niet afknipogen en de bordjes waren compleet schoongelikt! Wij hebben er gelukkig iets langer over gedaan 🙂
Thursday evening we had a nice dinner! We made steak with purslane and potatoes and got the kittens a little bit of raw steak too. Within the blink of an eye both dishes were empty! We took a little more time to enjoy our steak 🙂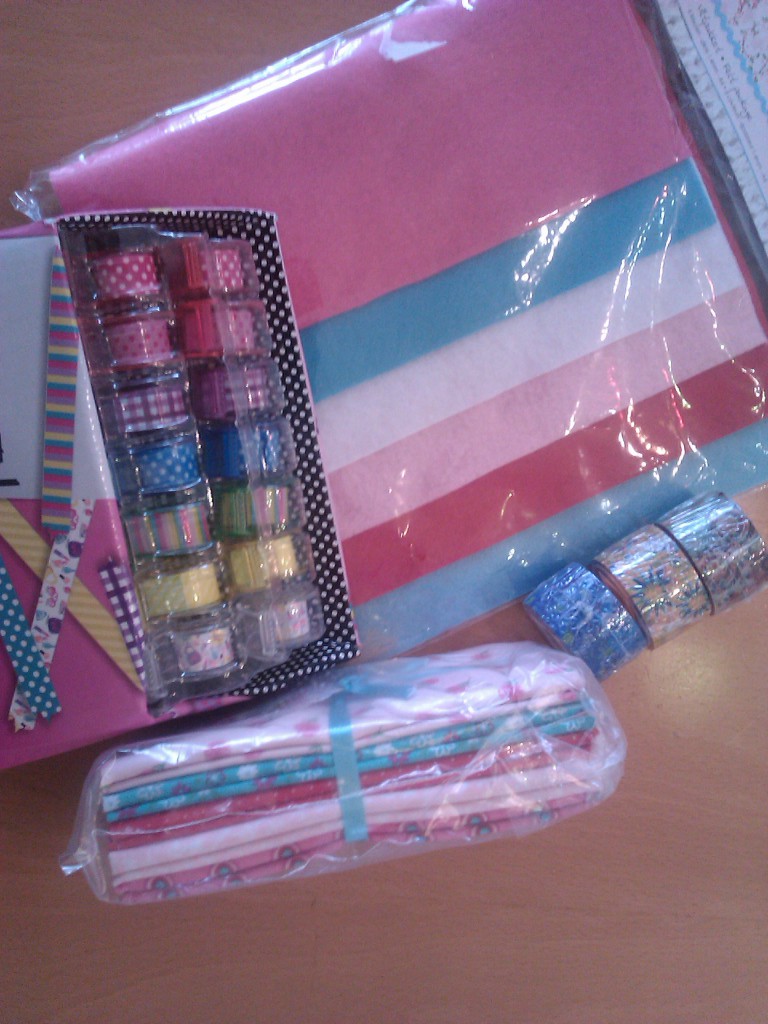 Vrijdag ging ik voor het sporten even langs de Kruidvat. Hier hadden ze leuke tape in de aanbieding, maar ik kwam ook een stofpakketje tegen en vilt. Dat kon ik niet laten liggen! Hierboven een foto wat ik allemaal kocht.
Friday I had to go to the fysio fitness and I went to Kruidvat first. They had an offer for some cute tape, but I also walked into a fabric package and some felt. I had to buy it! Here you can see all I bought.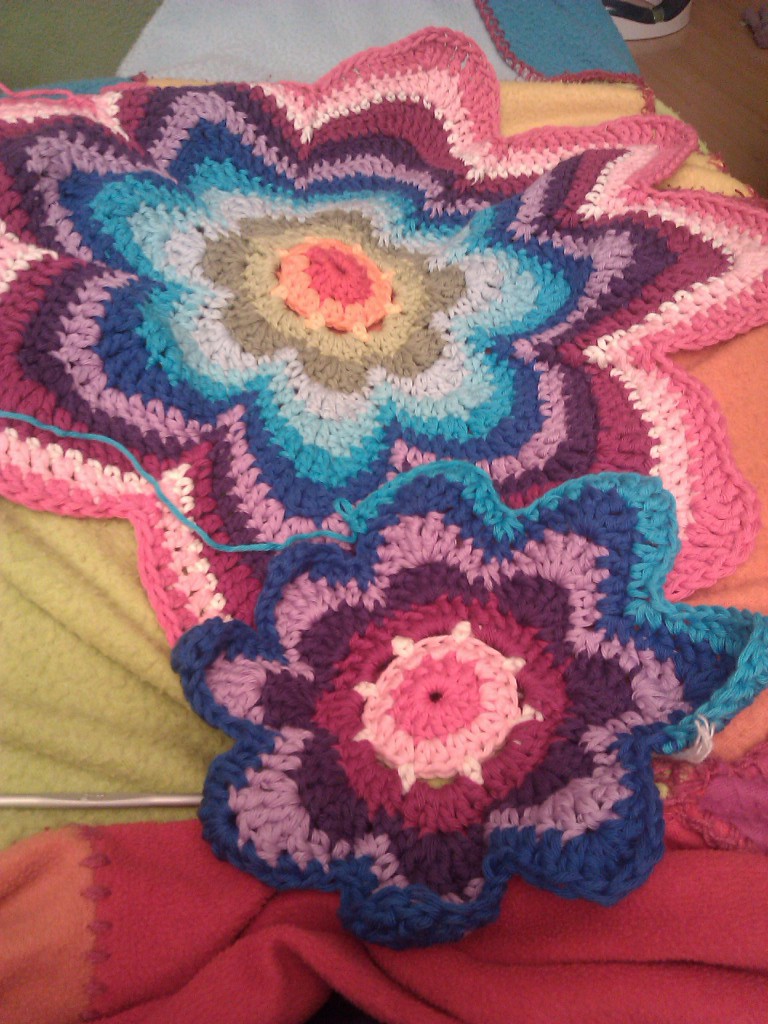 Zaterdag was ik de hele dag ziek, mijn buik was flink van slag. Hierdoor had ik even geen zin om voor anderen te haken en haalde ik een oud projectje weer eens tevoorschijn. Even lekker voor mezelf haken. Ook wel weer eens fijn, mijn Banjukussen wil ik binnenkort afmaken, maar ook andermans projecten moeten nog af en die hebben wel een deadline…
Saturday I was sick all day, my stomach was quite upset. I didn't feel like crocheting for someone else, so I found myself a nice project just for me. Very nice and I want to finish my Banju cushion someday soon, but other projects with deadlines have to be finished first…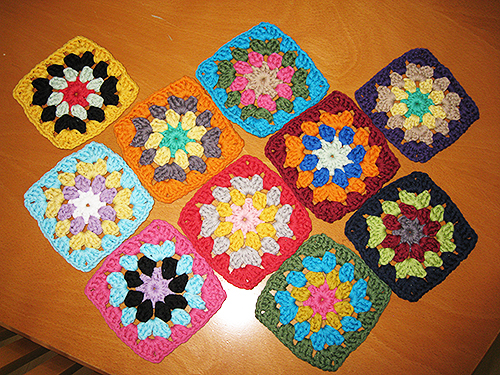 Aangezien ik de granny squares die ik vorige week liet zien eindelijk af had en op de post had gedaan, mocht ik de ontvangen granny squares bekijken. Dit zijn de granny squares die ik kreeg van Ingrid, mooie kleurcombinaties hé?!
Since I finished the granny squares which I showed last week and put them in the mail, I finally got to see the granny squares I got. These are the granny squares I got from Ingrid, pretty colours aren't they?!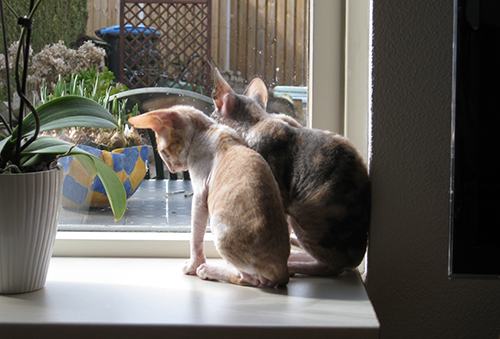 Vandaag viel ons op hoeveel Leia en Binx zijn gegroeid! We hebben ze gewogen en Binx is voor het eerst zwaarder dan Leia, kleine kittens worden groot…
Today we noticed Leia and Binx have grown a lot! We've weighed them and Binx is heavier than his sister for the first time, small kittens grown up…
Weer een week vol foto's dus! Komende week ook minstens één "normale" blogpost, mijn Blooming flower cushion is af en daar moet een mooie tadaaah voor komen natuurlijk. En wie weet wat ik nog meer aan leuks verzin 🙂
Another week with a lot of photos! Next week there will be at least once "normal" blog, my Blooming flower cushion is finished and I have to write a nice tadaaah of course. And who knows what I will come up with 🙂
XoXo,
Carolien