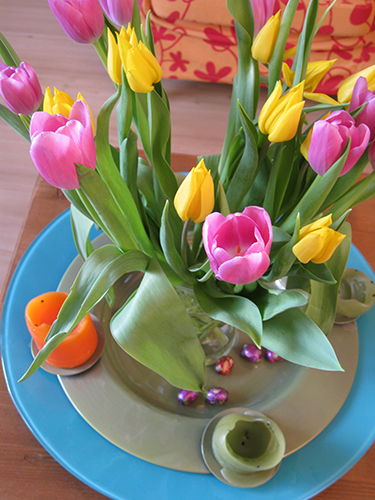 Weer een fotorijke week deze week… Hierboven de tulpen die ik voor Pasen kocht en de chocolade paaseitjes. Ondanks de sneeuw toch lekker de lente in huis 🙂
Another week full of photos… Up here are some tulips I bought for Easter and some chocolate easter eggs. Despite the snow we do have some spring in the house 🙂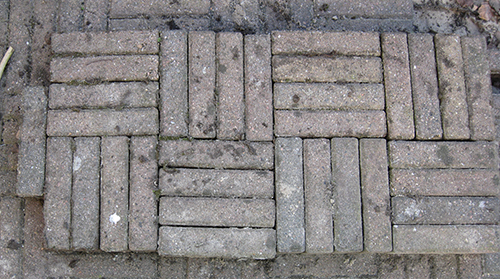 We werken aan onze tuin en we moeten beslissen over welk motief we willen voor de tegels in het pad naar de voordeur… ik vind dit wel wat…
_
We are working in the garden and we have to decide what way we want to put the tile in the path to the front door… I like this one…_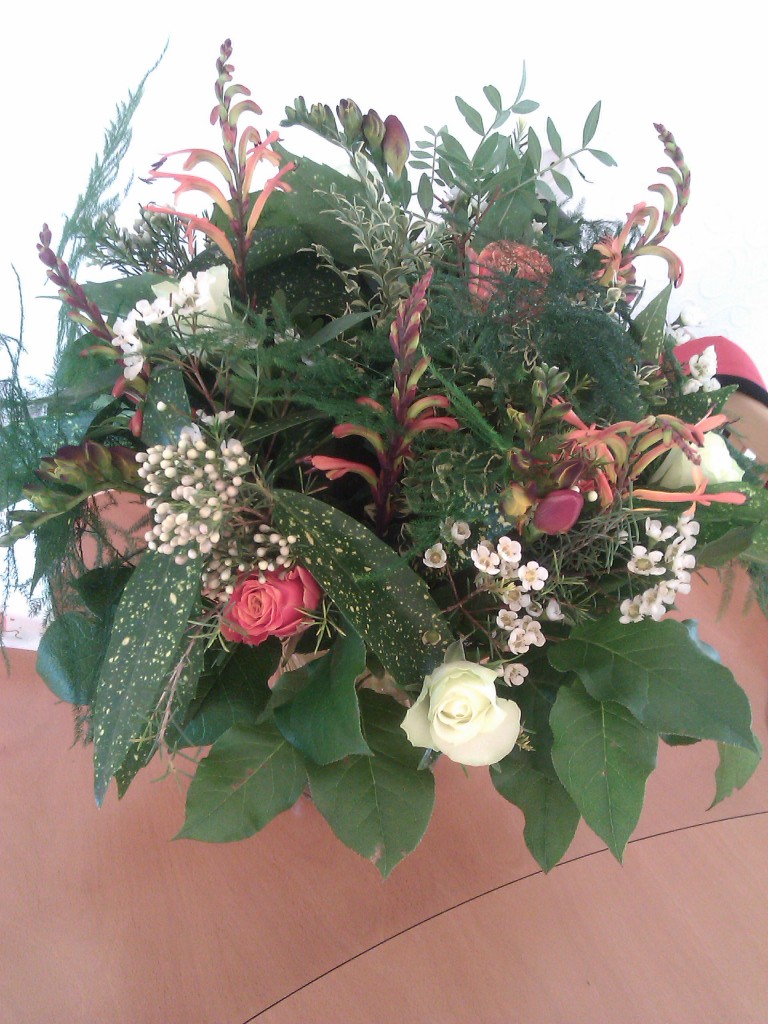 Dinsdag kwam manlief thuis met een mooie grote bos bloemen, voor onze 4e trouwdag die we woensdag vierden 🙂
_
Tuesday my DH came home with a very pretty and huge bunch of flowers, for our 4th anniversary, which we celebrated Wednesday 🙂_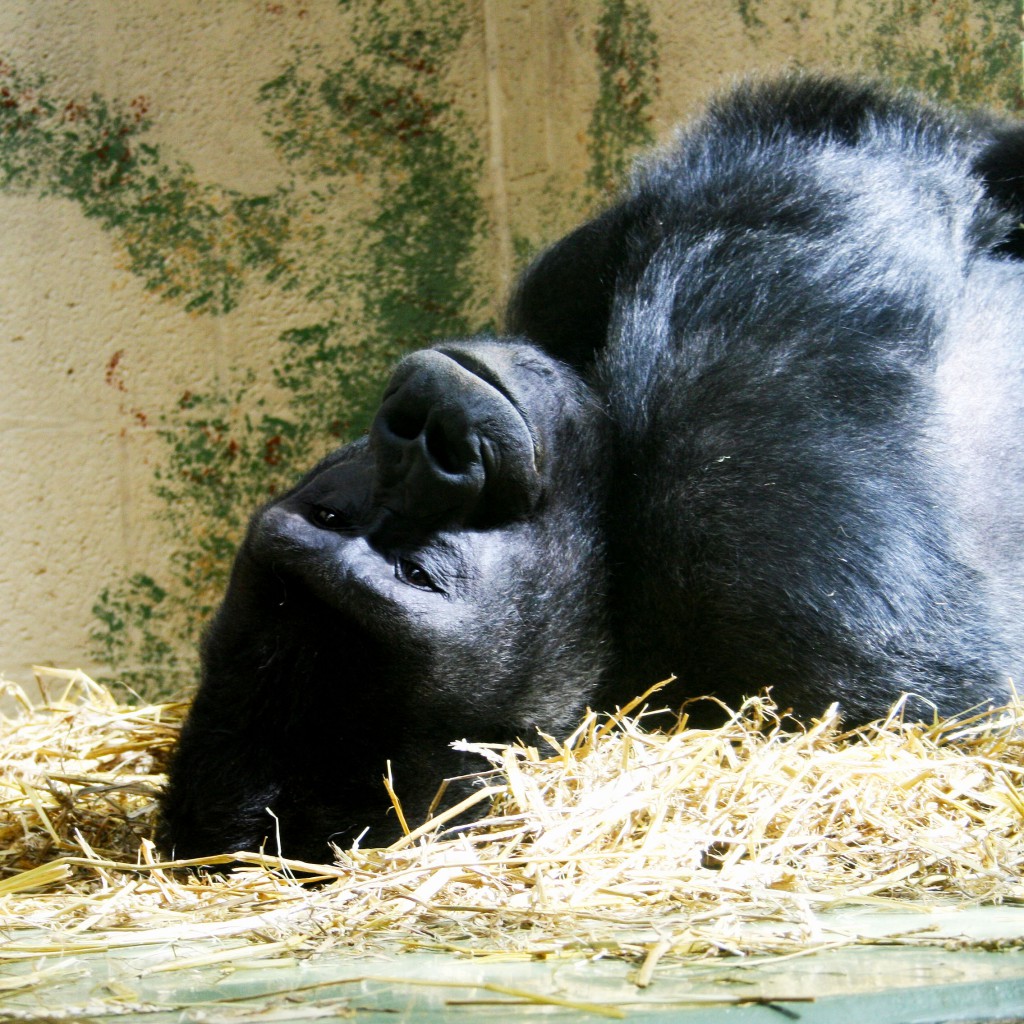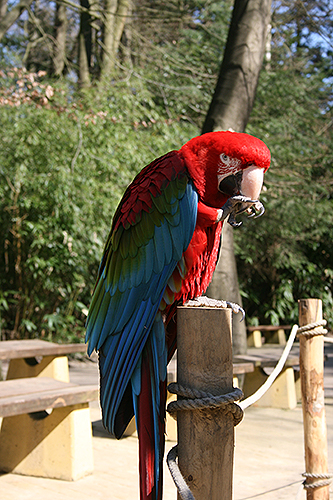 Op onze trouwdag gingen wij naar de Apenheul. We zijn dol op de Apenheul en ondanks de kou was het erg leuk de apen en vogels te zien. De papegaaien waren heel nieuwsgierig en kwamen heel dichtbij!
On our anniversary we went to the monkey zoo. We love it there and despite the cold it was nice to see the monkeys and birds. The parrots were just so curious that they came really close!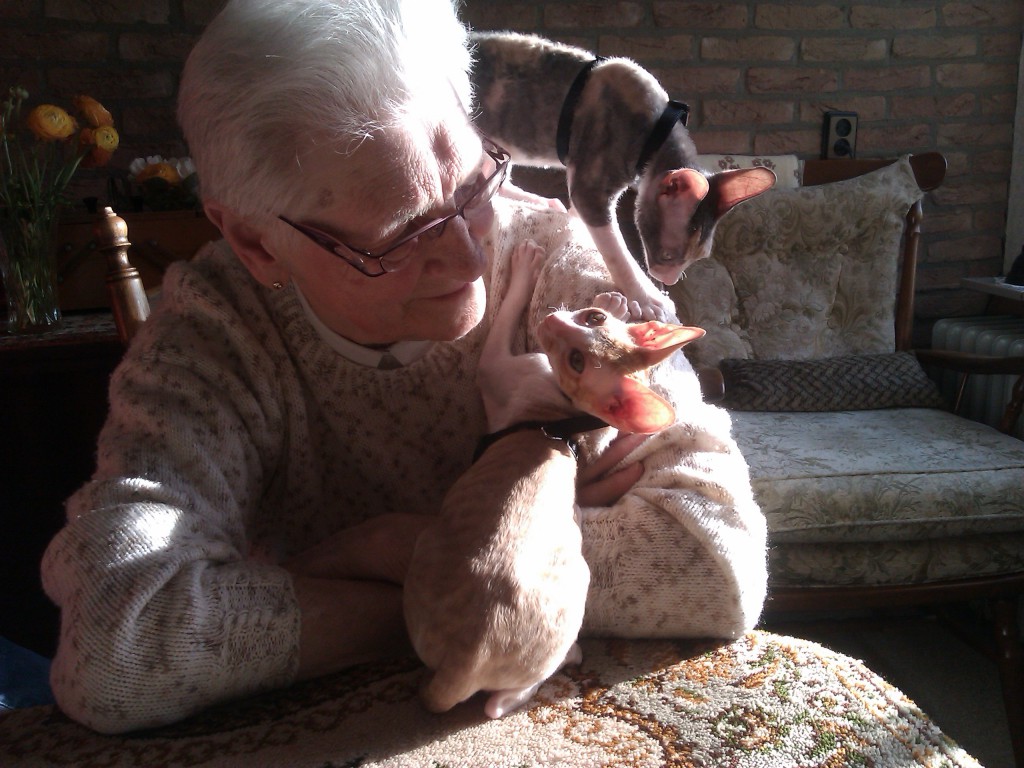 Ook gingen we even op bezoek bij mijn oma, inclusief de kittens. Zo hoefden ze niet de hele dag alleen te zijn en zowel oma en de kittens genoten ervan!
We also made a visit at my grandmother, including kittens. That way they didn't have to stay alone all day and my gran and the kittens really enjoyed it!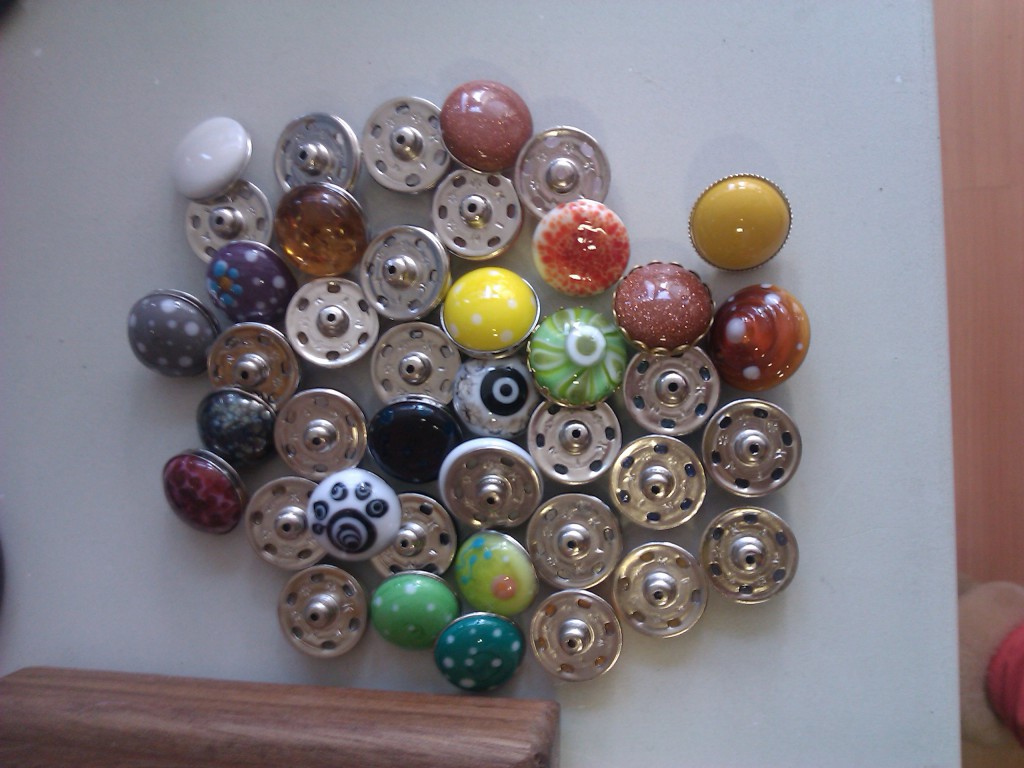 Ik wilde al langere tijd foto's maken van chunks en kralen voor mijn nieuwe webshop, al deze chunks moesten per stuk op de foto, nu alleen nog alle 100 foto's nabewerken 😡
I wanted to make photos of my beads and chunks for a long time, to put in my new webshop, so all these chunks had to be on a photo one by one, now only to finish all 100 photos 😡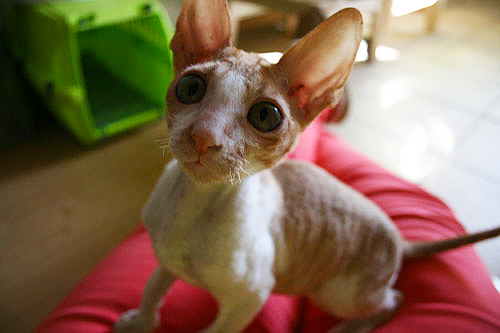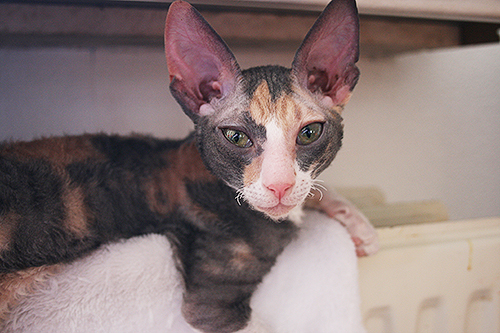 Aangezien de grote camera toch op tafel lag, dacht ik laat ik daarmee eens foto's maken van Leia en Binx, wat een verschil met een telefoon of kleine camera… Ik ben erg blij met de foto's en ze laten wel heel goed zien hoe groot ze al worden!
Since the big camera was on the table, I thought I'd just take some shots with it from Leia and Binx, what a difference with a phone or small camera… I'm very happy with these photos and they show off very good how big those two are getting!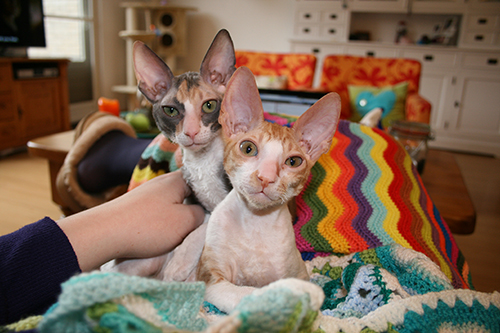 Ook probeerde ik wat te haken, maar die boefjes vinden het zo leuk om dan te "helpen" door het garen op te eten! Dat mag dus niet en dan stop ik maar en aai en knuffel ik met ze…
I also tried to crochet a bit, but our two rascals love to "help" by eating the yarn! They can't obviously, so I stop and pet and cuddle with them…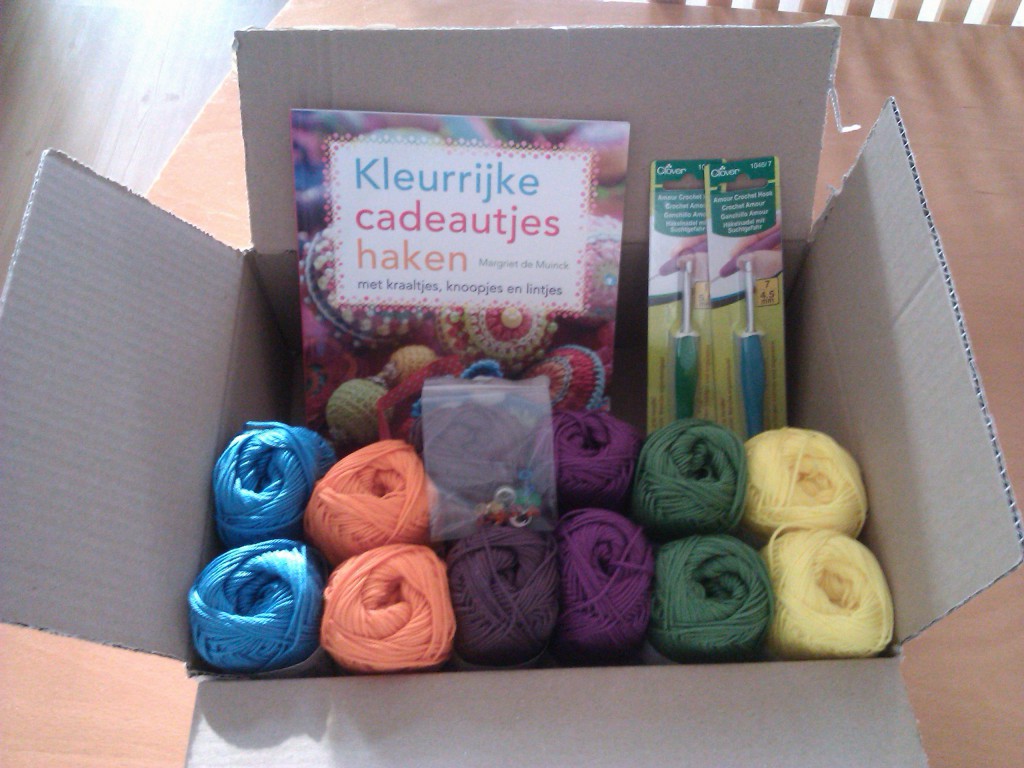 Ik bestelde voor mijn verjaardag nog een leuk cadeautje voor mijzelf, clover amour haaknaalden, nieuwe Catania kleuren en een leuk haakboekje. Wat kan een mens toch blij worden van post!
For my birthday I ordered a nice gift for myself, clover amour crochet hooks, new Catania colours and a cute crochet book. You can get so happy from mail!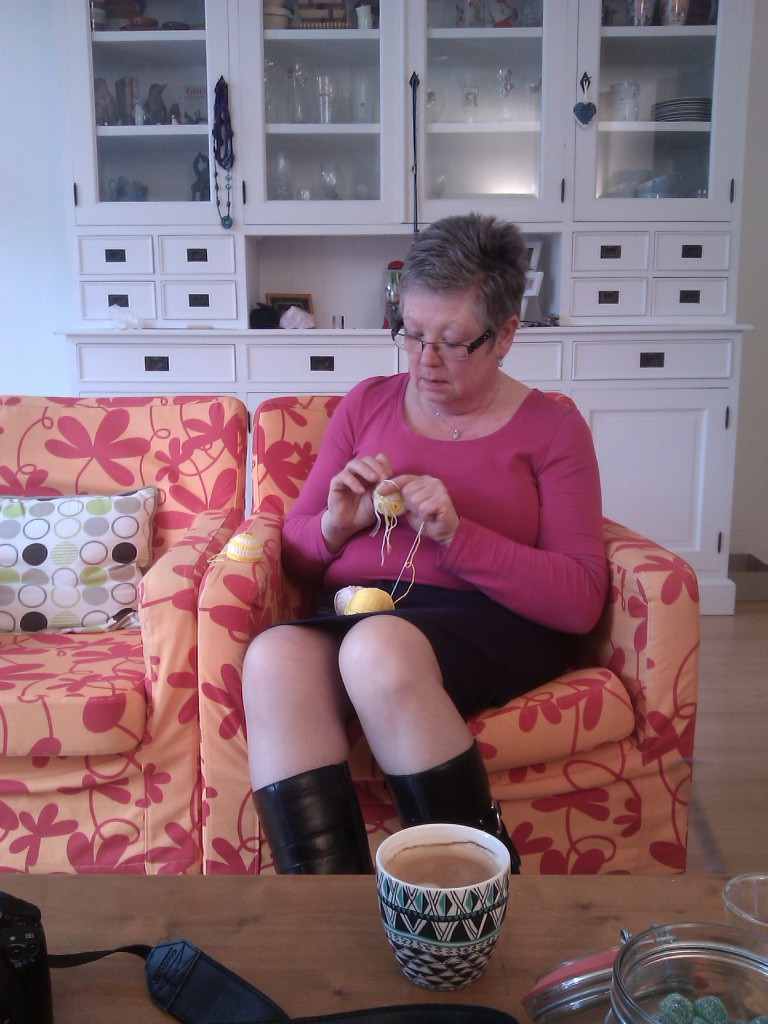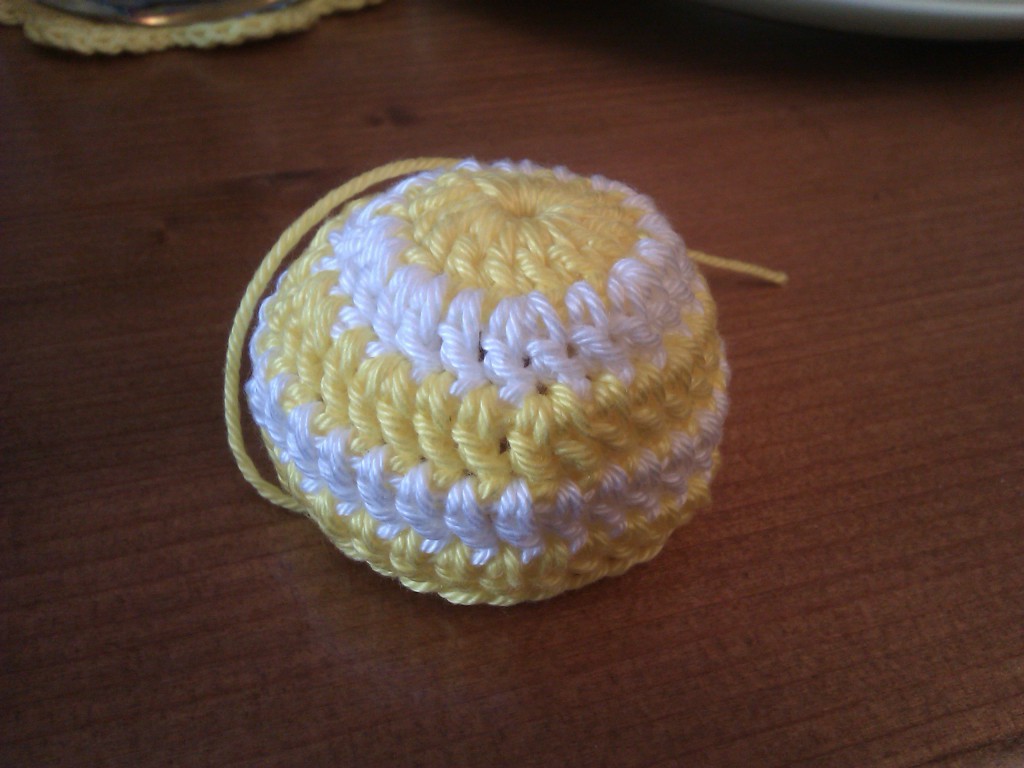 3 jaar geleden leerde mijn moeder mij haken en nu kwam mijn moeder mij vragen hoe je eierwarmers moet haken! Ik zocht een leuk plaatje, gestreept in stokjes en telde even uit wat de basis was. Verder knoeide ik zelf een beetje met de aantallen en toen konden we aan de slag. Ik had in 10 minuten mijn eierwarmer klaar, mijn moeder had een half uur nodig… wie leert nu wie haken… 😉
3 years ago I learned to crochet from my mother and now my mother came to ask me how to crochet an egg cosy! I looked for a cute photo, striped with double crochets and counted the base. The rest I just tried out myself and then we got to work. I finished mine in 10 minutes, but my mom took about half an hour… who teaches who to crochet now… 😉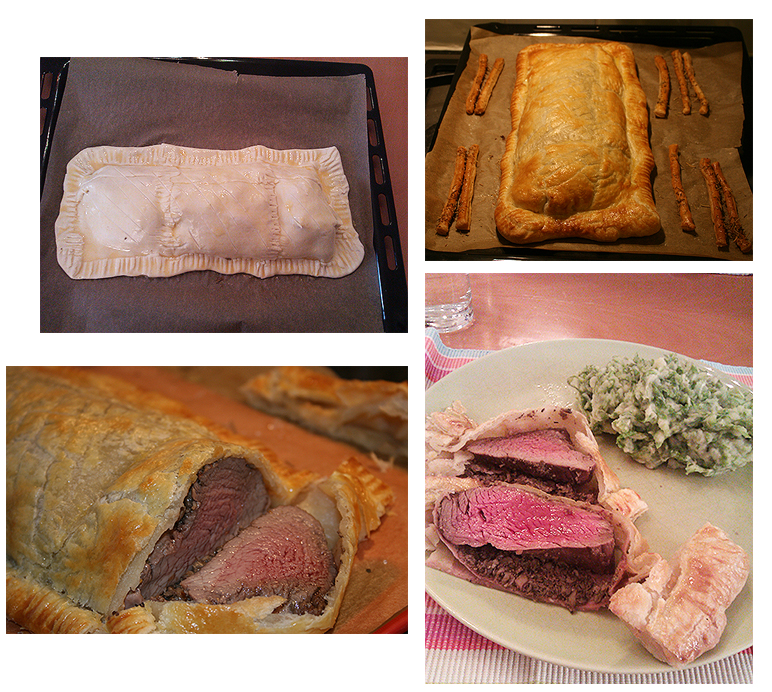 Ik probeerde een nieuw recept uit voor Pasen, Beef Wellington en het was heerlijk!
I tried a new recipe for Easter, Beef Wellington and it was lovely!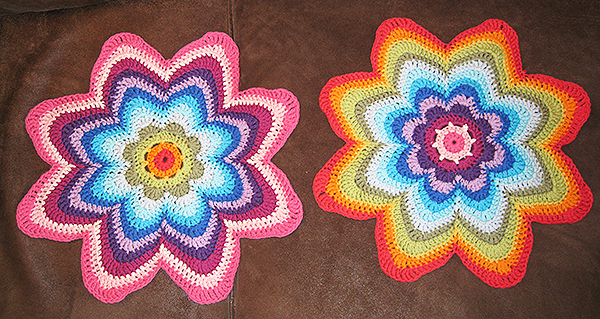 Vandaag sliepen de kittens bij manlief en kon ik mijn Banju bloemen afmaken. Ik wilde er 1 kussen van haken, maar ga nu toch voor 2 ronde kussens met de gehaakte bloem erop genaaid. Maar dat zal nog wel even duren, want rond naaien is iets waar ik de moed voor moet verzamelen 😡
Today the kittens were sleeping on my DH and I could finish my Banju flowers. I wanted to crochet 1 cushion with it, but I'm going to make 2 cushions with it and sew the crocheted flower on it. But that will take a while, since I'm not that good at sewing in the round and I have to find my courage 😡
XoXo,
Carolien