Het was een drukke week hier, dus flink wat foto's, vooral van de tuin, want daar waren we zo druk mee. Gelukkig zat het weer mee, dus ook veel genieten van de zon!
It's been a busy week around here, so quite some photos again, specially from our garden, because we're very busy with that. The weather was very good, so we also enjoyed the sun a lot!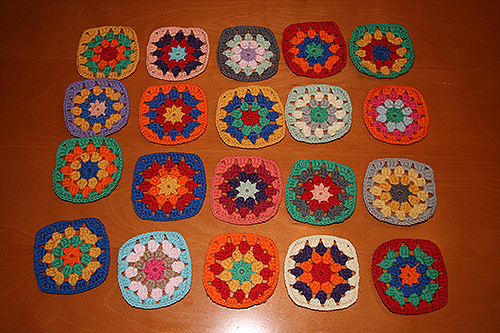 Allereerst de grannyswap die ik deed met Tessa, 20 mooie bonte granny squares mocht ik ontvangen! Kijk nou wat een heerlijke geheel! En die dan samen met de granny squares van Ingrid en mijn eigen die ik nog wil maken met een mooi naturel randje verwerken tot deken, of kussen of… kortom een toekomstprojectje 🙂
First the grannyswap I had with Tessa, 20 nice and bright granny squares that I've received! Look what a great table! And together with Ingrids granny squares and my own that I want to make with a nice natural border into a square, or cushion or… oh well a nice future project 🙂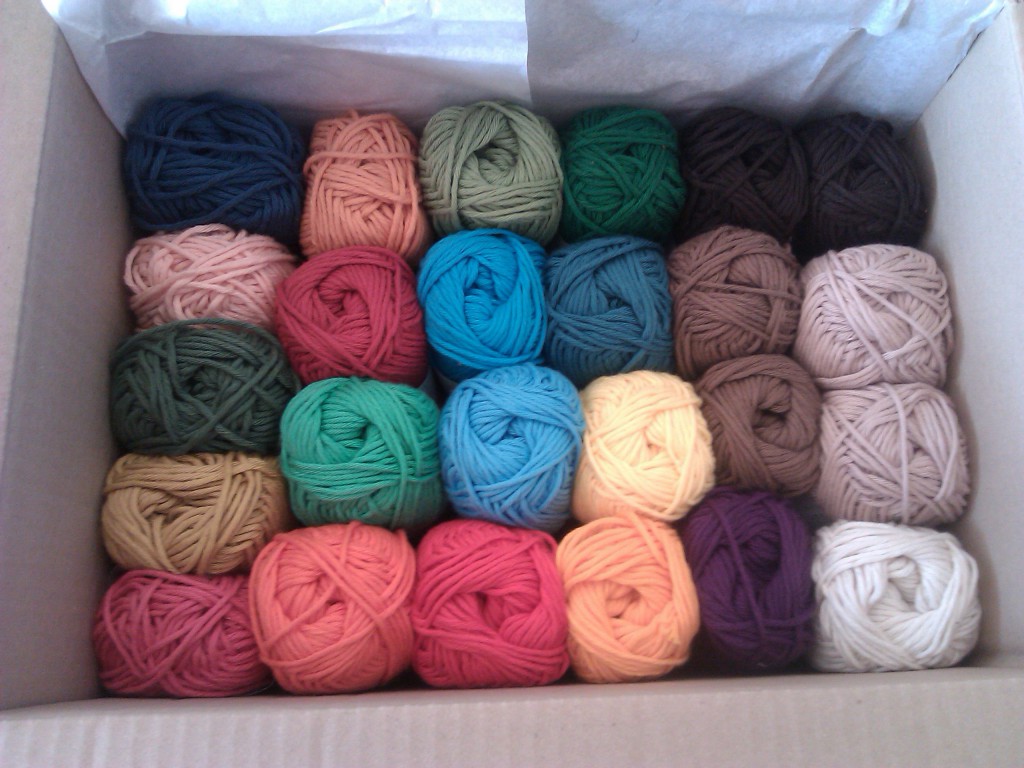 En over toekomstprojectjes gesproken, mijn moeder vroeg me nog een kussen voor haar te maken, dit keer in bruintinten. Niet mijn ding, maar wel een leuke uitdaging voor nieuwe patroontjes. Dus ik bestelde de katoen inclusief mijn eigen katoen voor bij de bovenstaande granny squares, scheelt weer verzendkosten! 🙂
_
And talking about future projects, my mother asked me to make another cushion, this time in brown colours. Not my cup of tea, but a nice challenge to try new patterns. This is the cotton I ordered, including my own cotton to match up with the granny squares up here, saved a bit on the shipping costs! 🙂_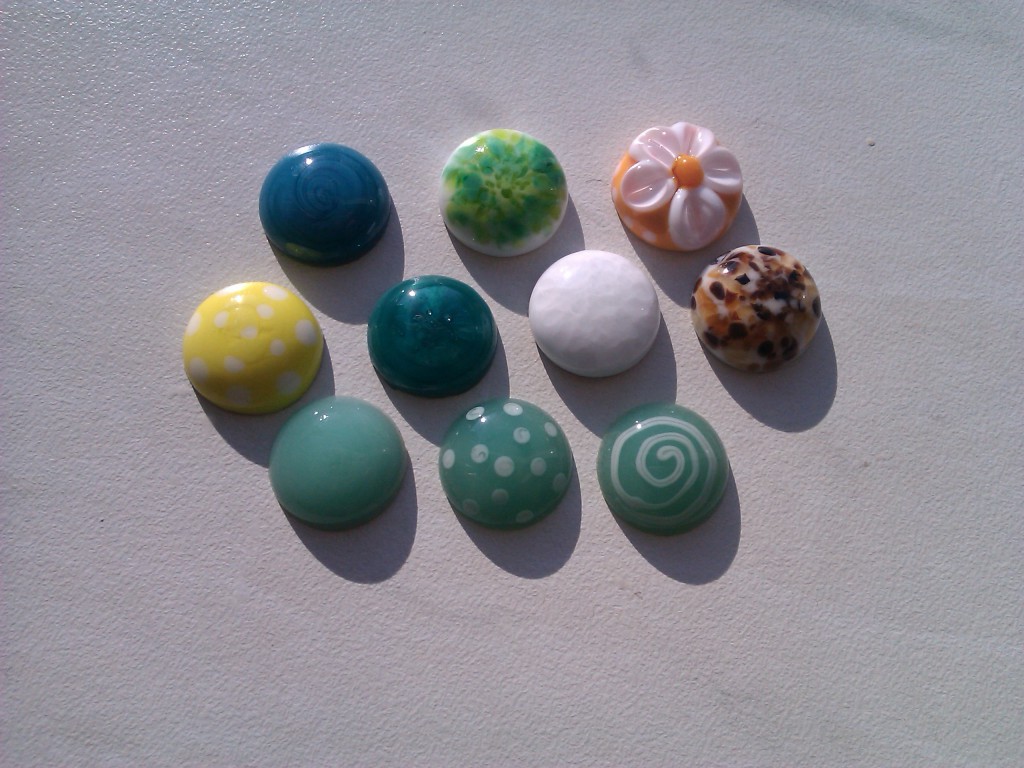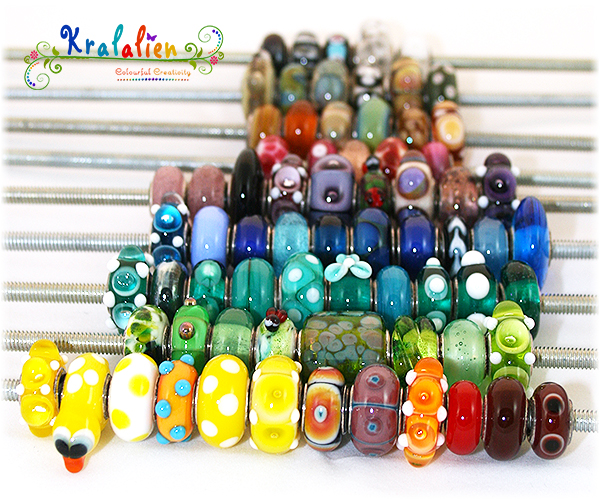 Ik maakte afgelopen week foto's van chunks en van mijn collectie grootgat-kralen, de Krala's.
I've been making photos this week of new chunks and my big hole beads collection, the Krala's.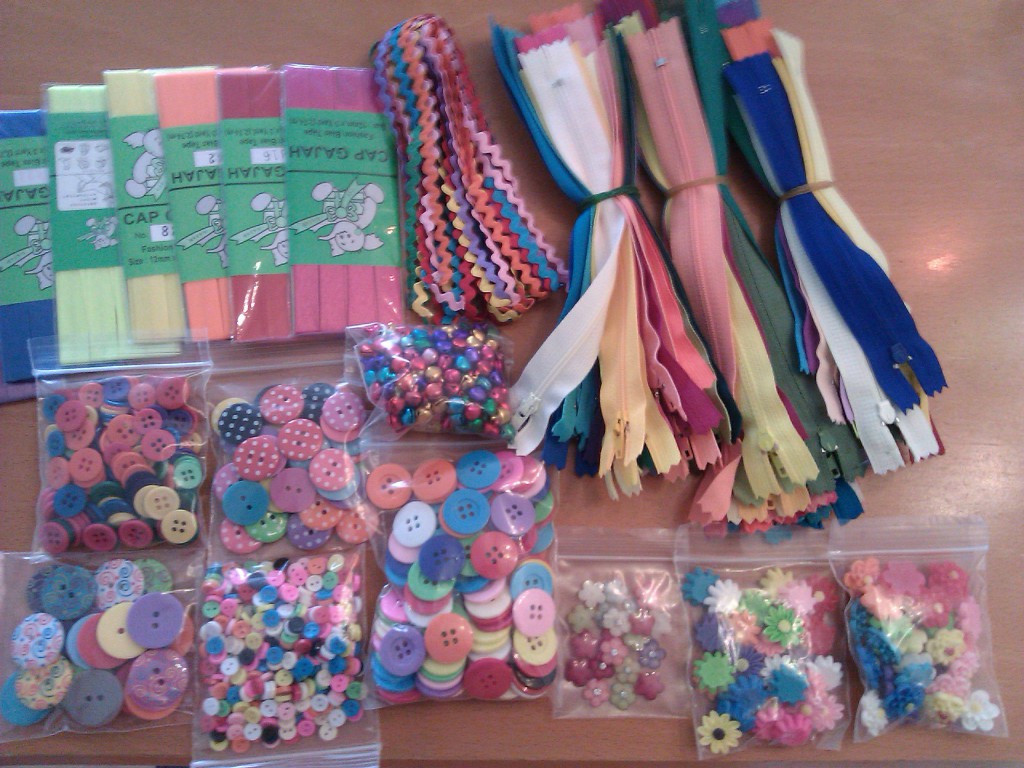 Ik kreeg mijn bestellingen binnen deze week, knopen, ritsen en meer leuks en vooral in alle kleuren van de regenboog!!! Ik werd hier zo vrolijk van, helemaal omdat het op het juiste moment kwam, midden in de puinhoop van de tuinverbouwing…
I got my orders in this week, buttons, zippers and a lot more fun things, and above all in all the colours of the rainbow!!! It made me really happy, since it came at the right time, in the middle of the big mess of a big garden renovation…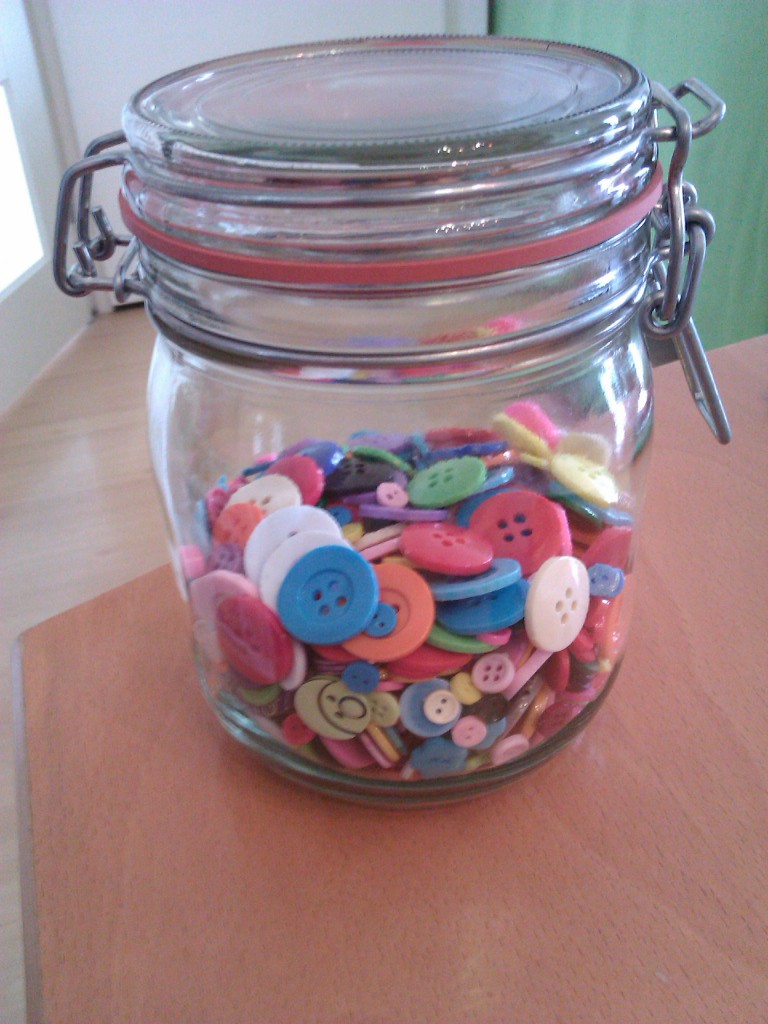 Ik stopte de knopen in een grote pot, om op tafel te zetten en naar te kijken, zodat ik vrolijk zou blijven tijdens de verbouwing 🙂_
I put all the buttons in a big jar, to put on the table and look at, to keep my happy during the renovation 🙂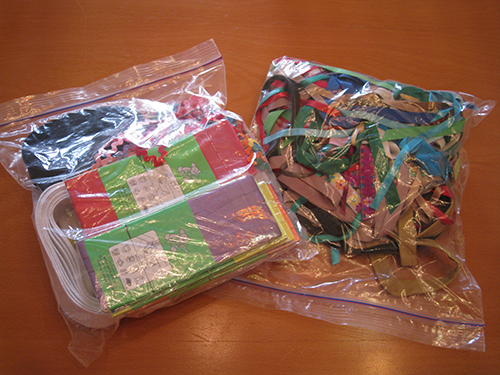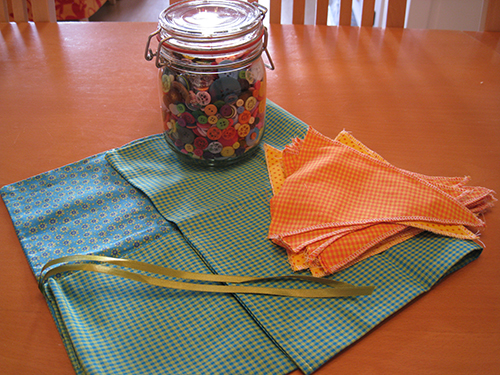 En toen ik de ritsen en lintjes op ging ruimen kwam ik nog meer knopen tegen die ik in de pot kon stoppen en sorteerde ik alles netjes in gripzakken ipv alles los in mijn naaikoffer en ik kwam nog 2 half-af naaiprojectjes tegen die ik binnenkort misschien toch maar af moet maken… en de lintjes kan ik dan weer goed gebruiken voor mijn Banju-kussens!
_
And when I started to put away the zippers and ribbons I found more buttons which I could put in the jar and I sorted it all in ziplocks instead of everything mixed up in my sewing kit and I also found 2 half finished sewing projects, which I really have to finish someday… and the ribbons will come in handy for my Banju cushions!_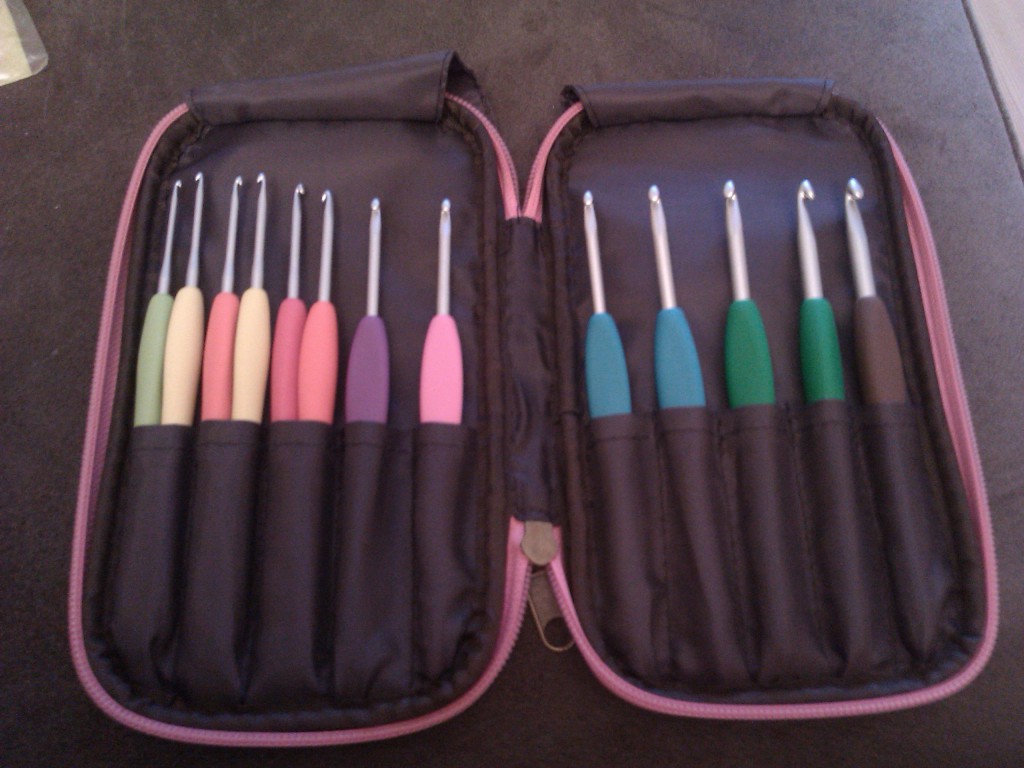 Ik stopte alle haaknaalden in het hoesje, het past dan wel niet echt en ik ga nog een mooi nieuw etuitje maken voor mezelf, ik heb alleen maar wat tijd nodig en een mooi patroon.
_Also I put all my crochet hooks in the case, it doesn't really fit, I will make a nice case for myself, I just need to find time and a nice pattern.
_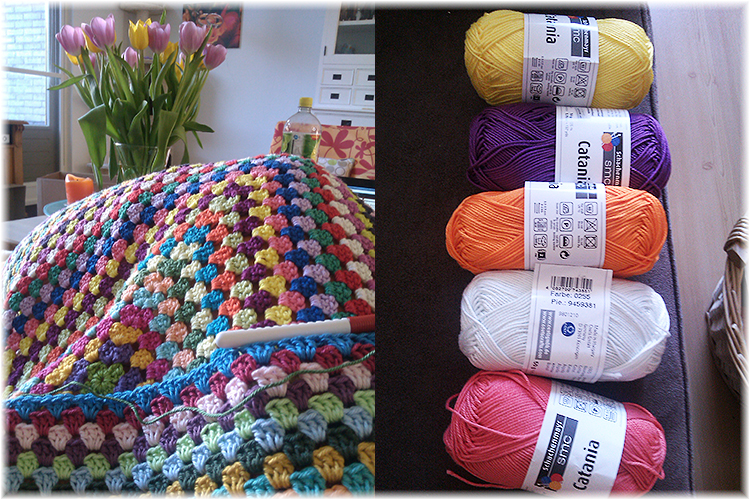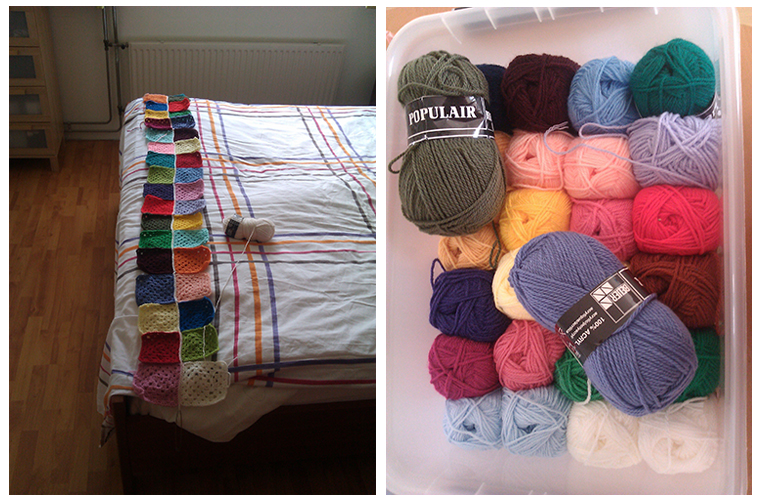 Ik ging tussen alle hectiek nog verder met mijn haakwerkjes. De giant granny square kreeg 3 nieuwe toeren en de volgende toeren qua kleur zocht ik alvast uit. Ook paste ik mijn elmersprei en hij is inmiddels breed genoeg, 18 granny squares bij 18 granny squares… even rekenen geeft 324 granny squares! De bak met bolletjes is niet voldoende om de hele sprei af te maken, maar komt een eind in de richting. Genoeg te doen dus nog 🙂
I also did a bit of crochet in between all the hectic. The giant granny square got 3 new rounds and the next rounds are all sought out for colours. Also I fitted my elmer bed spread and it's wide enough, 18 granny squares by 18 granny squares… calculation gives me 324 granny squares! What I have in storage is not enough to make the whole bed spread, but it's quite a bit. Enough to do for me 🙂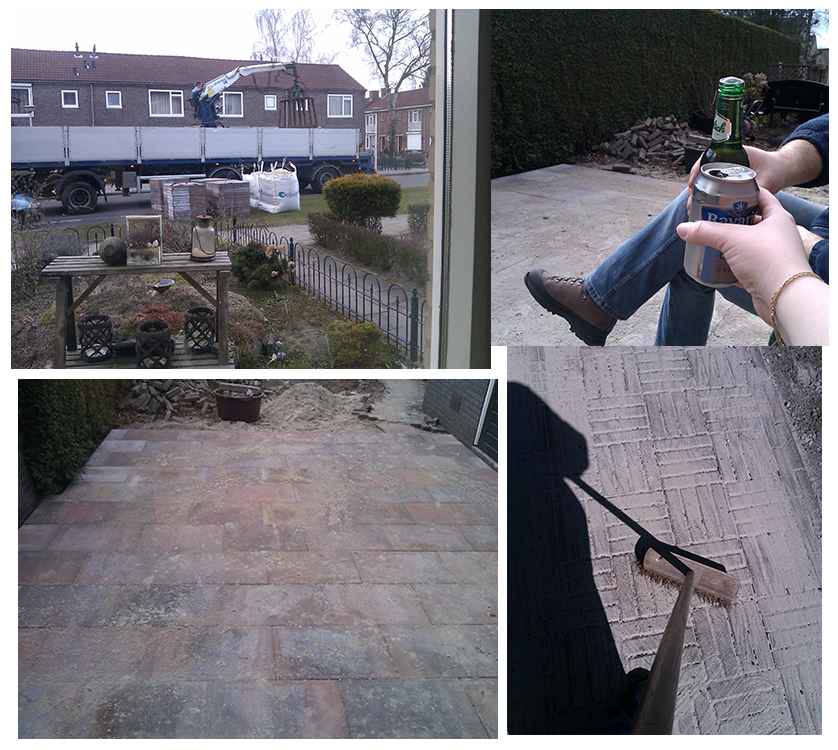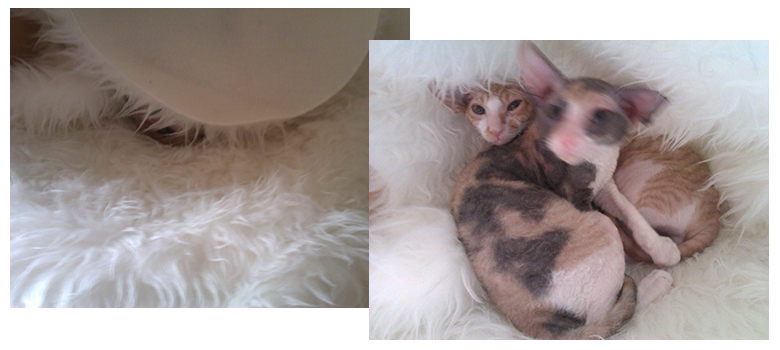 Terwijl wij in de tuin bezig waren en de bestrating van de achtertuin naar voor brachten en nieuwe tegels naar achter krui-den, kregen wij veel hulp! Maar de deuren gingen continu open en opletten op de kittens was geen doen. We brachten ze dus naar hun kamertje en dat vonden ze maar wat fijn. Ze laten verstopt, maar ik vond ze terug. Ik geloof dat ze zich enigszins betrapt voelden… Maar het heeft geloond, want we hebben nu ons eerste terras achter liggen en een mooi nieuw pad naar de voordeur. Beiden moeten nog flink geveegd worden om het zand tussen de voegen te krijgen, een flinke klus, maar wel leuk werk zo in de zon 🙂
_
While we were doing the garden and the pavements of the back yard was carried to the front and the new tiles were carried to the back yard, we got a lot of help! But the doors were opening constantly and looking out for the kittens was not an option. We took them to their room and they were very happy with that. They hid well, but I found them. I guess they felt cought… But all the work has paid off, because we have the first terrace finished now and the path way to the frond door. Both have to be swept a lot to get all the sand between the tiles, a big job, but very nice to do in the sun 🙂_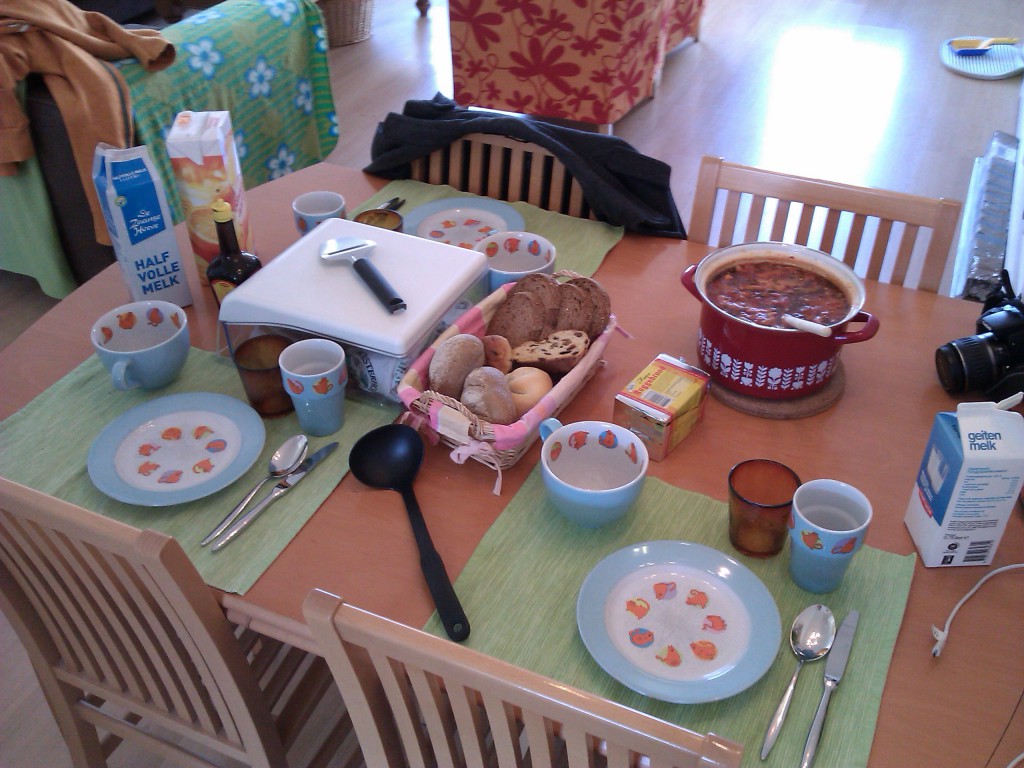 Harde werkers moeten goed eten, dus ik maakte vandaag een uitgebreide lunch met soep. Alle grote tegels staan inmiddels in de achtertuin, yay! 🙂
Had workers have to eat well, so I made a big lunch with soup. All big tiles are in the back yard now, yay! 🙂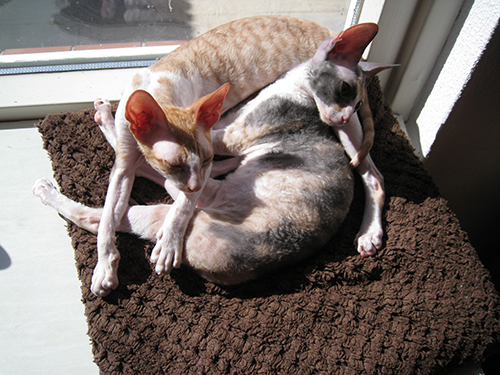 En op zo'n mooie dag lagen de kittens lekker te zonnebaden!
And with such a beautiful day the kittens were sunbathing of course!
En ik kreeg ook nog even de kans om dat te doen, met een haakwerkje en een lekkere latte macchiato 🙂
Het is maar goed dat ik de planning van de tuin weet, want ik kan nu gewoon door die puinhoop heen kijken en zien wat het moet worden… daardoor kon ik even lekker relaxen ipv de puinhoop te zien 😉
And I got the chance to do so too, with my crochet and a nice latte macchiato 🙂 It's a good thing I know the plans with the garden, because now I can see through that big pile of mess and see what it should be… because of that I could just relax instead of seeing the big mess 😉
XoXo,
Carolien