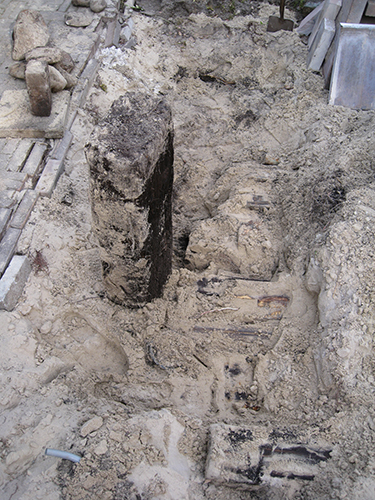 Een week met enerzijds weinig foto's, want ik zat vooral op het werk, anderzijds ook weer heel veel foto's want we waren een nachtje en dus 2 dagen naar Scheveningen. Vooral veel foto's daarvan dus, want hoe leuk mijn werk op kantoor ook is, de foto's zijn wel verdomd saai 🙂 De week begon in ieder geval met graven in de tuin en een onverwachte en onprettige verrassing, een vijver onder het oude terras, die voor het gemak maar even volgestort was met puin en zand… Nog veel werk te doen dus 🙁
_
It was a week of not so many photos, because I was at work a lot, but on the other side I made a whole lot of photos, because we went away for 2 days to Scheveningen. So a lot of photos from that trip, I love my job, but the photos from there are pretty boring 🙂 The week started with digging in the garden and an unexpected and unpleasant surprise, a pond under the old terrace, which is filled with old junk and sand… so a lot of work to do 🙁_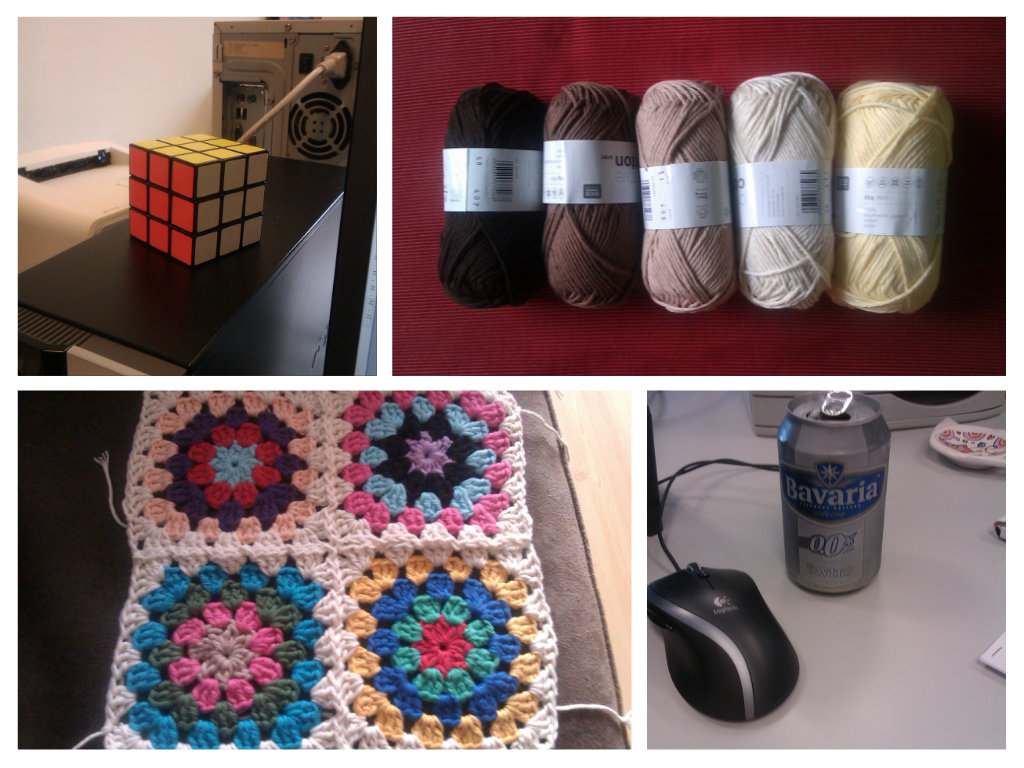 Toch wel 2 foto's van mijn werk, want ja, dat was wel de week, 3 dagen op kantoor. Ik schreef een handleiding voor een nieuwe website en ik kan erg blij worden als mijn collega mijn rubixcube weer even "maakt". En toen ik na 15 uur werken de eerste versie van de handleiding af had, vond ik dat ik wel een (alcoholvrij) biertje verdiend had… ik was echt helemaal munt donderdag, ik kreeg namelijk woensdags ook nog even migraine tussendoor 🙁 Thuis haakte ik een proefje met de grannys die ik met de swap ontving, ik ben er wel blij mee, dus dat wordt een mooie deken denk ik. De andere bolletjes katoen zijn voor een nieuw kussen voor mijn moeder. Niet mijn kleuren, maar ik ga gewoon mijn best doen om out-of-the-box te denken.
_
Still 2 photos of work, because well, that was this week, 3 days of the office. I wrote a manual for a new website and I can get really happy when my colleague fixes my rubixcube. And after 15 hours of working, the first version of the manual was finished and I felt like I deserved an (alcohol free) beer… I was really exhausted Thursday, I also got a migraine on Wednesday 🙁 At home I crocheted a trial with the grannys I got from the swap, I'm happy with it, so I guess it will be a nice blanket. The other cotton skeins are for a new cushion for my mother. Not my colours, but I'll try to think out-of-the-box._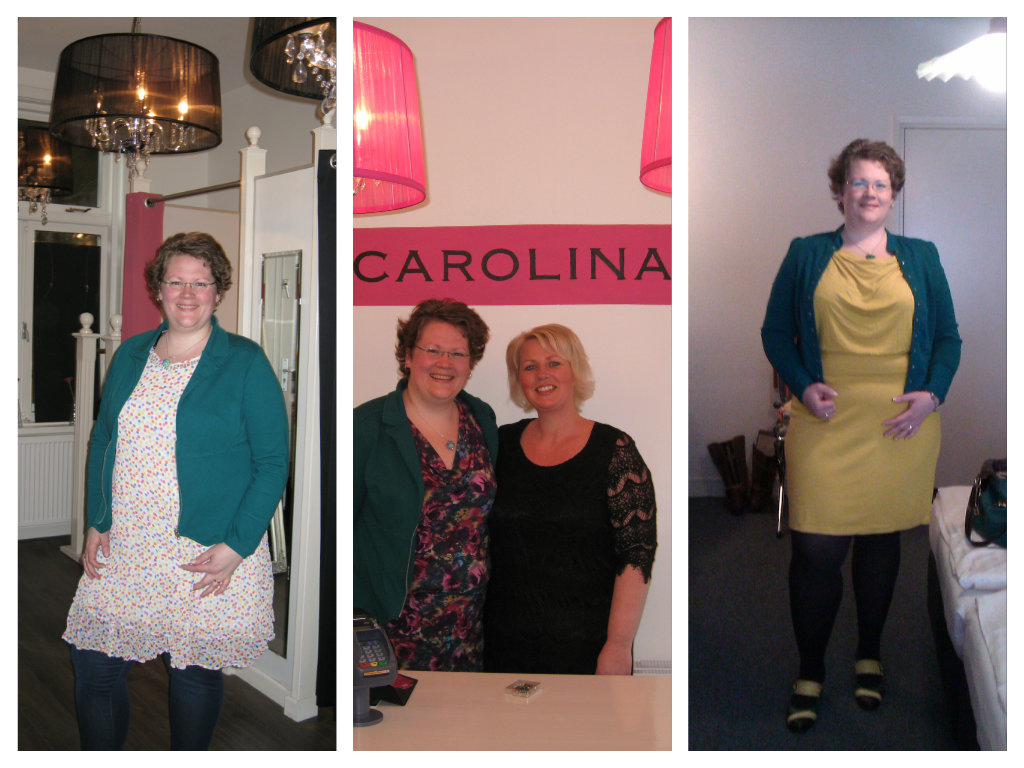 Vrijdag gingen we naar Scheveningen, we waren uitgenodigd vanwege het 40-jarig huwelijk van mijn schoonouders. Wat keken we er naar uit, want wat een grandioze plannen waren er gemaakt! Vorige keer in Den Haag leerde ik de winkel Carolina XL kennen, ze heeft echt geweldig leuke kleding voor de vollere vrouw! Hier alvast een voorproefje van mijn shoplog die ik als gastblog voor Wondervol.nl ga schrijven. Links de outfit die ik kocht, in het midden samen met Carin, de eigenaresse van de winkel en rechts mijn "feest-outfit" voor het avondje uit dat we voor de boeg hadden! Ik voelde me echt Fabulous baby!
_
Friday we went to Scheveningen, we were invited because of the 40th anniversary of my parents in law. We really looked forward to it, because we had great plans! Last time in The Hague I went to a store called Carolina XL, she had really great clothing in plus sizes! Here you can see a small sneak peek of my shoplog that I will write as a guest writer for Wondervol.nl. On the left the outfit I bought, in the middle it's me together with Carin, who owns the store and on the right my "party-outfit" for our night out! I really felt Fabulous baby!_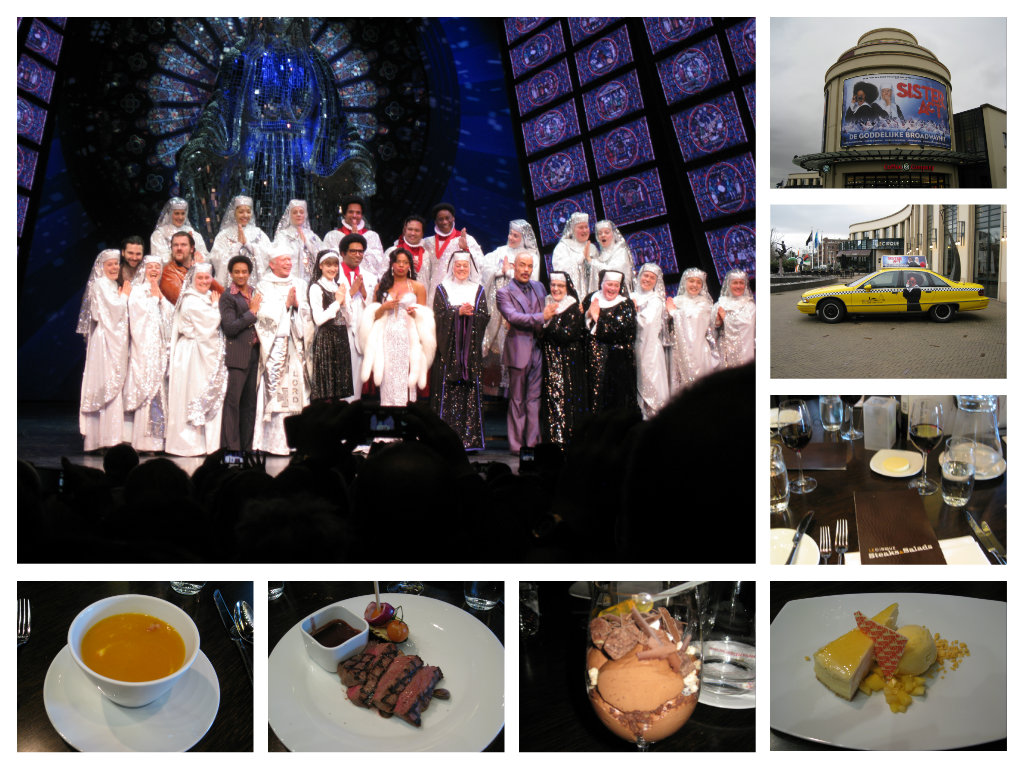 We gingen dus naar de musical SisterAct! Wat een geweldige show!!! Vooraf hebben we echt heerlijk gegeten in Le Cirque, het restaurant bij het theater. We hebben echt een super super super avond gehad! Fabulous!!!
We went to the musical SisterAct! What a great show!!! We had a very nice dinner before the show at Le Cirque, the restaurant that is in the theater. We really had an awesome night! Fabulous!!!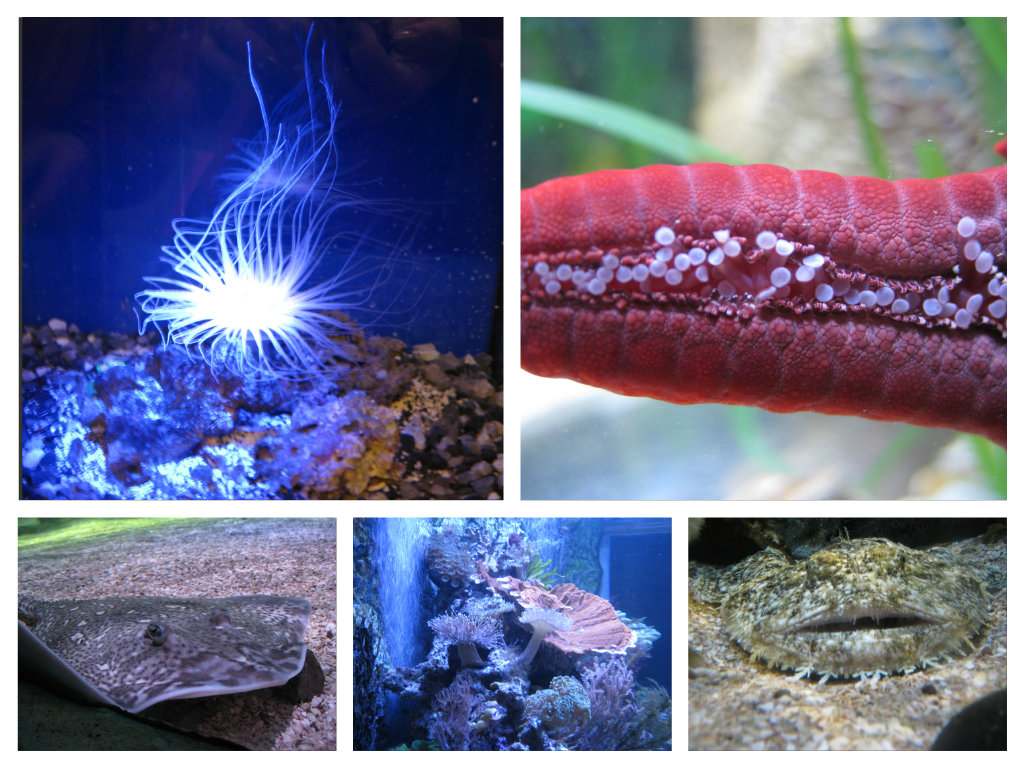 Zaterdag gingen wij naar Sealife. Wij waren er al vaker geweest, aangezien we dol zijn op onderwater leven, maar mijn schoonouders nog nooit. En er was ook flink verbouwd, dus wij vonden het erg leuk om weer eens te gaan. Het is echt fantastisch om vissen zo te zien en ik kreeg zo'n zin om weer te duiken!
_
Saturday we went to Sealife. We've already been there more often, since we love underwater life, but my parents in law had never been there. They renovated and changed a lot, so we really liked to go again. I really is beautiful to see fishes like that and I really wanted to go diving again!
_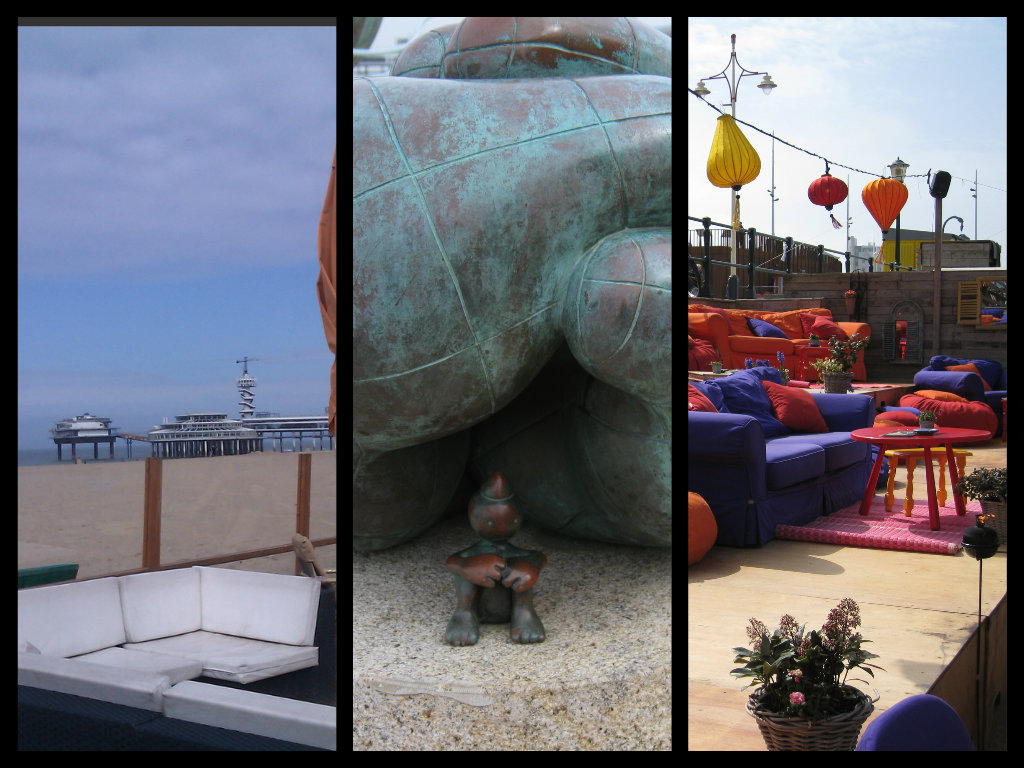 Zaterdag was een prachtige dag in Scheveninge, zon en nog wel wat frisjes, maar al veel beter dan de regen van vrijdag. We gingen nog even een kop koffie doen bij Bora Bora, de strandtent trok ons aan vanwege de mooie kleurcombinaties… nou daar laten we ons niet meer door lokken. Een stokbroodje met knoflooksaus waar je 45 minuten op moet wachten?! En geen sorry of niets… Ik ga nog wel even kijken of ik iets kan met de kleureninspiratie voor mijn eigen tuin. Daar is de bediening sowieso beter 😉
Saturday was a great day in Scheveningen, sunshine and still a bit chilly but still much better than rainy Friday. We went to get a cup of coffee at Bora Bora, the beach bar that got our eye because of the nice colour combinations… well we're not going for that anymore. A piece of bread with aioli took them 45 minutes?! And not a sorry or anything… I do want to see if I can use the colour inspiration for my own garden. Service is way better there 😉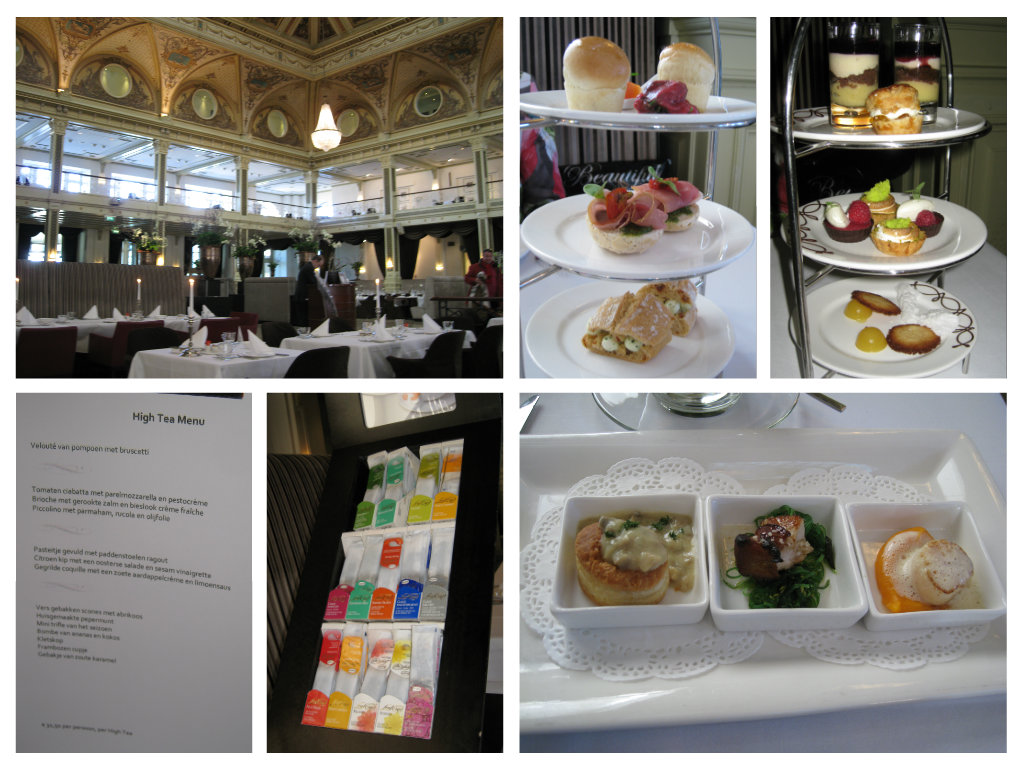 En toen als uitsmijter hadden we nog een high tea bij het Kurhaus! Wat een luxe en wat geweldig! Het was echt allemaal heerlijk en de sfeer daar is echt van luxe en grandeur.
And as grand finale we had a high tea at the Kurhaus! What a luxury and it was great! It was all excellent and the atmosphere is all about luxury and grandeur.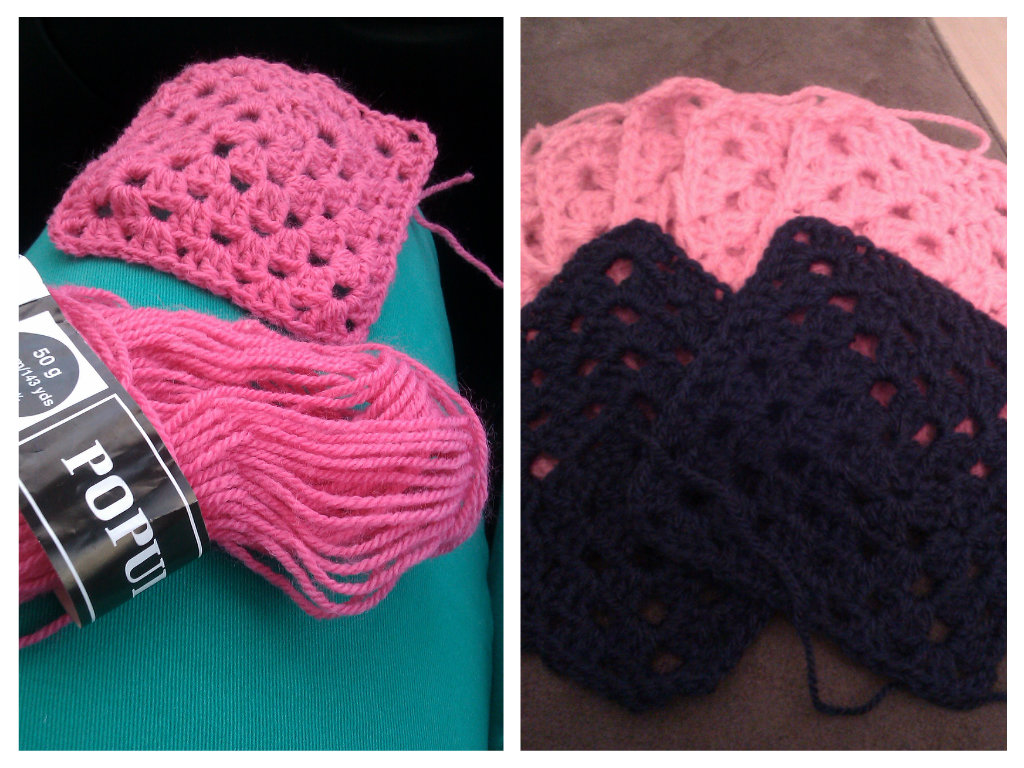 Aangezien Den Haag zo'n 2,5 uur rijden is vanaf Enschede, heb ik lekker zitten haken in de auto 🙂 Ik maakte 1 bol op en ik was blij dat ik er nog eentje mee had genomen. Allemaal voor mijn grote Elmer sprei 🙂
_Since The Hague is about 2,5 hours from Enschede, I crocheted in the car 🙂 I managed to finish 1 skein and I was happy I had another one with me. All for my big Elmer bedspread 🙂
_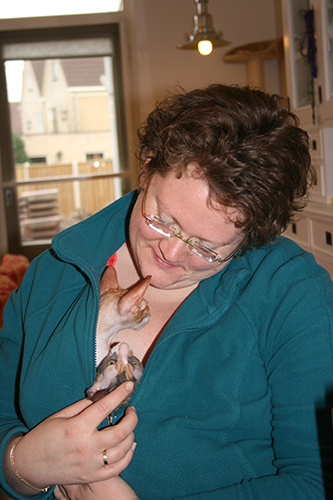 De kittens zijn veel in hun kamer geweest de afgelopen week, ze zijn momenteel flink knuffelig… vanmiddag kropen ze in mijn vest en zaten ze zo bij ons aan tafel tijdens de lunch 🙂
The kittens were in their room a lot and are really cuddly at the moment… this afternoon they got into my sweater and sat with us on the table during lunch 🙂
XoXo,
Carolien