1 januari 2014, dus gelukkig nieuwjaar! Dat het een prachtig jaar mag worden waarin minimaal 1 hartewens mag uitkomen (zoals ik dat zo mooi hoorde van iemand, al je wensen in 1 jaar is ook wat veel van het goede he ;-)).
Een heel nieuw jaar in het vooruitzicht, een leeg boek dat we zelf mogen vullen en kleuren. Ik kwam gisteren een prachtige lijst tegen met 20 dingen om te gaan doen, dus plaats ik hem hier ook als reminder voor mezelf en ter inspiratie voor anderen 🙂
January 1, 2014 so happy new year! That it may be a great year and at least one of your biggest wishes may come true (I heard that from someone, all your wishes in 1 year would be a bit much right ;-)).
A whole new year ahead of us, an empty book we can fill and colour ourselves. I read about this beautiful list of 20 things to start doing, so I'm showing it here as a reminder for myself and as inspiration for others 🙂
Verder belooft het een kleurrijk jaar te worden, ik kwam via via een mooi haakpatroon tegen, dat dit jaar gebruikt gaat worden bij een Crochet Along (samen haken). Het patroon wordt week voor week vertaald vanuit het Engels naar het Nederlands, maar aangezien mijn Engels prima is, ben ik al begonnen 🙂 En velen met mij, want ik zie regelmatig leuke foto's voorbij komen. Ik ben erg blij dat ik niet gewacht heb tot 3 januari, want ik heb hem al meerdere keren uit moeten halen, ondanks steekmarkeerders ging het tellen toch mis soms of de steek was nieuw voor mij en ik moest er ff aan wennen… Maar hieronder de eerste update voor de zogenaamde #cal2014!
It will be a colourful year, I found this beautiful crochet pattern, which will be used in a Crochet Along. The pattern will be translated week after week and bit by bit from English to Dutch, but since my English is fine, I already started 🙂 And many others too, because I saw a lot of nice photos already. I'm very happy I didn't wait until January 3rd, since I had to restart may times, despite of the stitch markers the counting went wrong, or with a new stitch that I didn't know yet I had to get to know it… But below here you can see the first update!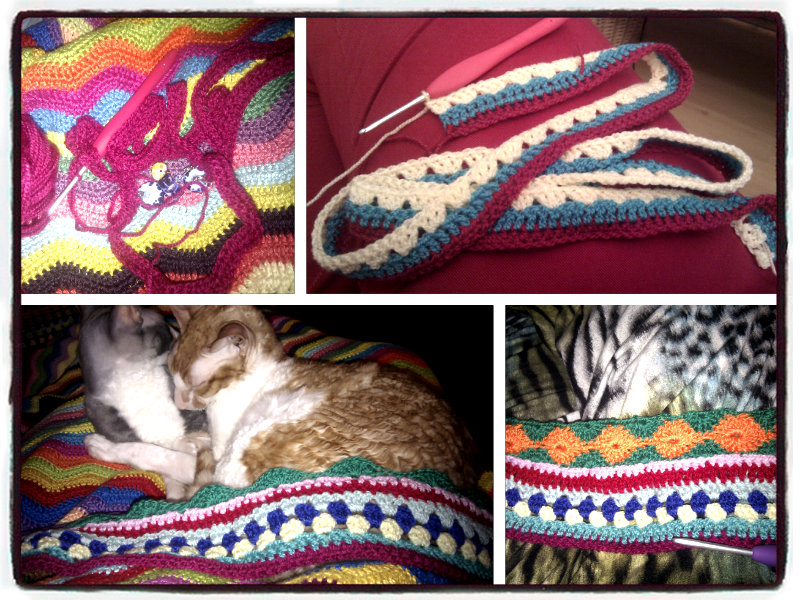 Uiteraard staat ook dit jaar de tuin weer op het programma, we moeten nog een klein stukje afmaken, maar bovenal lekker aan de slag met groenten, bloemen, planten, fruit… De zon schijnt vandaag prachtig, dus ik hoop dat het een voorteken is voor een prachtig jaar! 🙂
Of course this year will have a lot of gardening too, we're not finished yet, only a small bit, but above all I want to get started with my vegetables, flowers, plants, fruit… The sun is shining beautifully today, so I hope that's a good sign for a great year! 🙂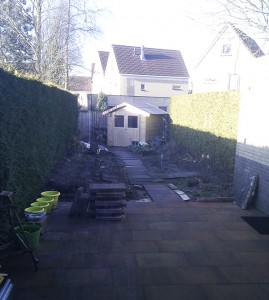 XoXo,
Carolien