[English below]
Een groeps give-away! Een wat?! Ja, een groepje bloggers die allemaal op dezelfde dag een give-away starten dus 🙂 Ik vond dit zo'n leuk idee vorig jaar, dat ik besloot dit keer ook aan te sluiten. Maar ja, wat geef je dan weg!? Er zitten aardig wat handwerkende dames tussen de lijst met bloggers, dus ik wilde het ook leuk maken voor hun volgers. Maar ik blijf natuurlijk bovenal een kralenmeisje. Dus ik geef uiteraard kralen weg! Een wolleschaapjesketting inclusief een setje steekmarkeerders (of hangertjes voor aan een ketting, sleutelhanger of zelfs oorbellen, het is maar net hoe je ze gebruiken wilt 🙂 ).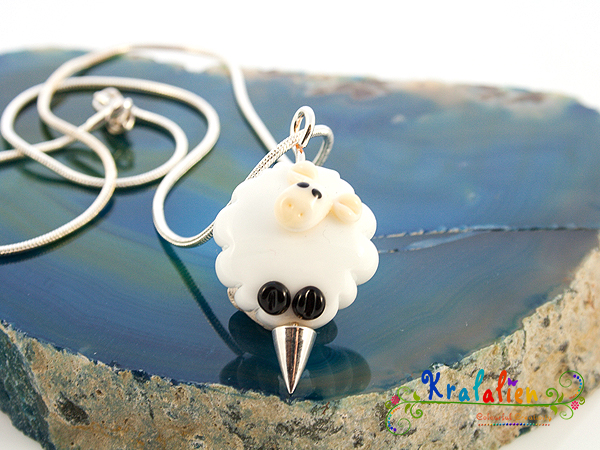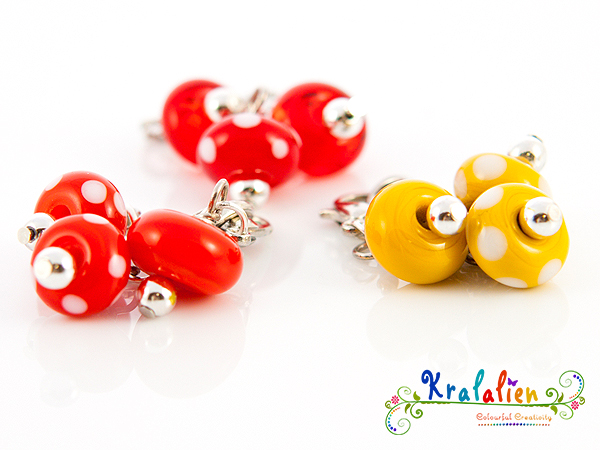 Om mee te doen hoef je alleen maar een reactie achter te laten bij deze blogpost. Deelnemen kan t/m 31 mei en op 1 juni maak ik de winnaar bekend!
De andere bloggers die meedoen aan de groeps give away zijn:
Zij zullen allemaal hun eigen voorwaarden hebben dus misschien moet je wel een rondedansje doen in de regen, of een cake bakken voor de betreffende blogger. Deelname daar is dus geheel op eigen risico!
Veel succes!
—————————————————————————
A group give-away! A what?! Yes, a group of bloggers who start a give-away on the same day 🙂 I thought this was a great idea last year, so I decided to join this time. But what to give away? There a quite some crafty ladies in the list of other bloggers, so I wanted it to be nice for their readers as well. But above all I am a beadlady. So I'm giving away beads of course! A wool sheep necklace a set of stitchmarkers (of pendants for a necklace, key chain or even earrings, just the way you would like to wear them 🙂 ).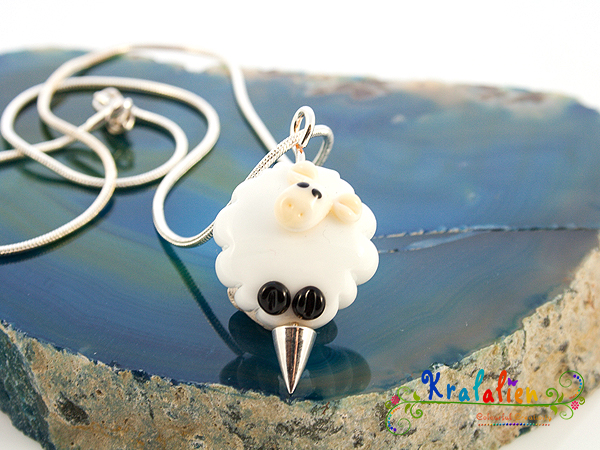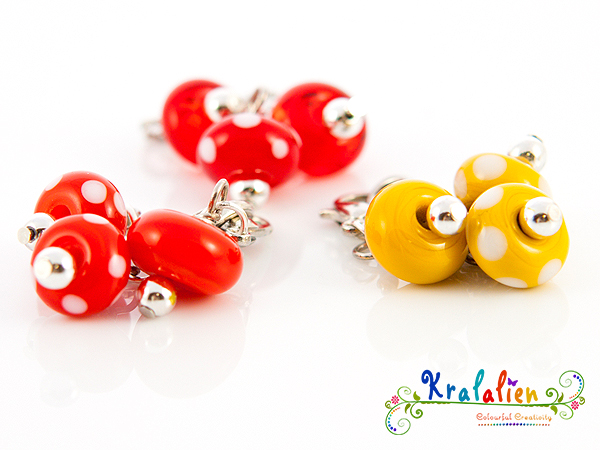 To join all you have to do is leave a comment on this blogpost. You can join until May 31 and June 1st I'll announce the winner.
The other bloggers in this group give-away are:
They will all have their own conditions to join, so maybe you'll have to do a dance in the rain, or bake a cake for that blogger. So joining is on your own risk!
Good luck!
XoXo,
Carolien