Gezien het internationale karakter van de bead soup blog party, dit keer de blog alleen in het Engels. Ik denk dat de foto's wel voor zich spreken.
Yes, finally it is the day of the reveal! My pieces were already finished for quite some days, I had an idea and just had to make it at that moment. Remember what I got a few weeks ago? No, well here is a refresher 🙂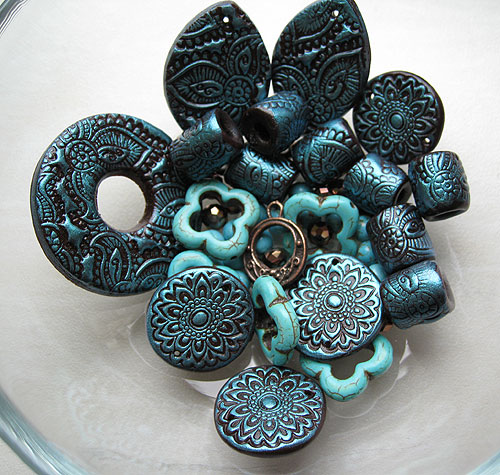 The bigger beads are handmade of polymer clay by my bsbp partner Ági, the smaller ones are gems and there are copper details. Ági is a real seed bead queen, she makes beautiful things. At first I was a little bit scared I would get seed beads, but Ági was very to kind in sending me nothing like that. I immediately fell in love with her beads, chocolate and turquoise is really my cup of tea. But what to do with the difficult shape of the beads… I had to think about that for quite some time, but once I had the idea, I just added some copper to it and it worked! So here is what I made with it: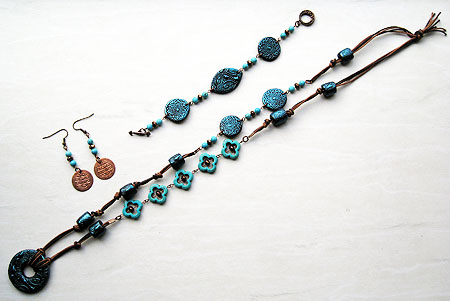 I had enough beads for a necklace, bracelet AND earrings! So here are some close-ups, since this picture is a little bit small, isn't it? 🙂
First the necklace: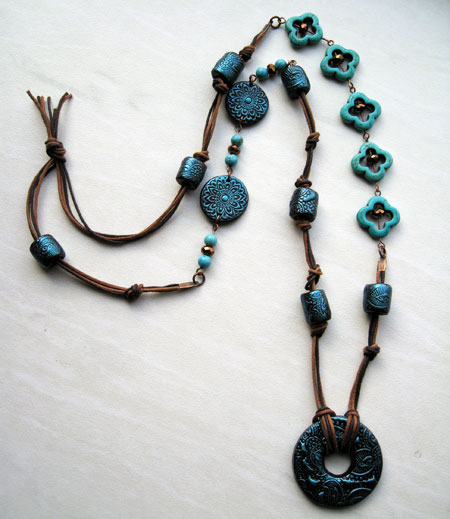 I've used wax cord in chocolate and a lighter brown and knotted that with loops around the big donut.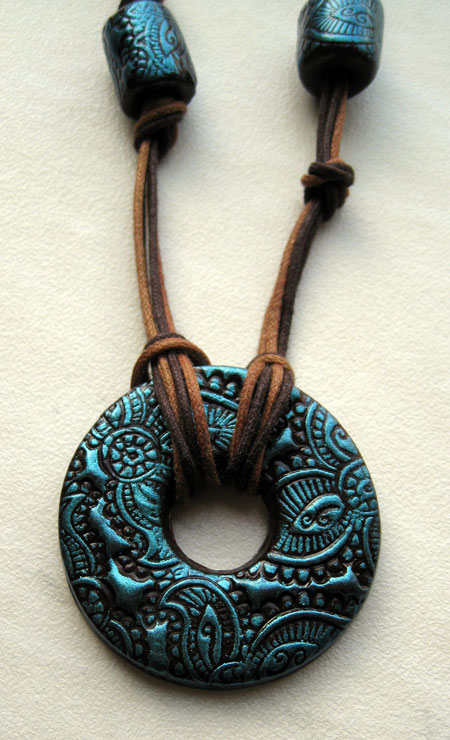 I've also used eye pins to string in the smaller beads and gem beads.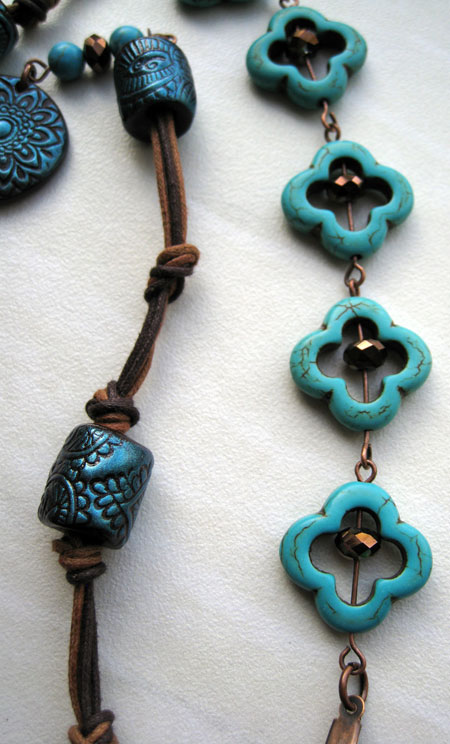 Then the bracelet, I've used little rings in the small holes of the polymer clay parts to connect them with eye pins on the other beads and the clasp.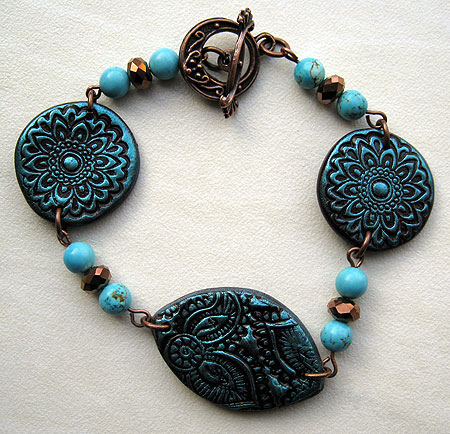 And the earrings, I've added 2 very light copper coins, to create some cute dangles.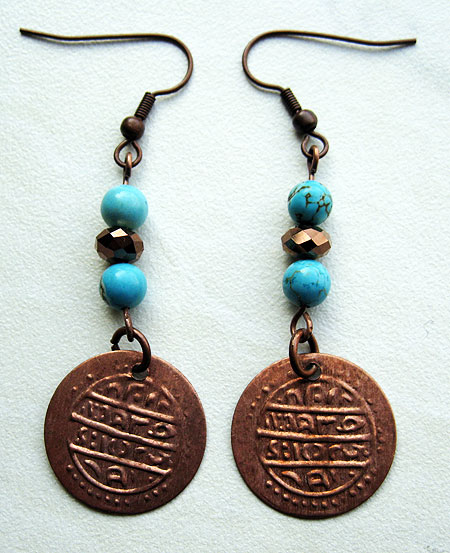 I really love how everything turned out and I am really happy with it. I love the colours and I wear the necklace a lot, so I say a big thank you to Ági for the beautiful beads and Lori for hosting the challenge!
And since I'm not the only one that reveals today, visit the others too! I'm so curious wa You can find a list of all the links at Lori's blog.